---
New home who dis? Not really a new home but a refresh to the TransGriot environment. How are you enjoying the new digs? Happy Birthday energy to our Virgo readers and although Beyonce is busy with her tour (somehow she may see this!), Happy Birthday queen. (Check out Nine-Four-Eighty-One by TS Madison, Kevin JZ Prodigy & Kevin Aviance if you haven't yet) To the gaymers, how are you liking Starfield & Baldur's Gate 3? To everyone attending USCHA (United State's Conference on HIV & AIDS) by NMAC, how was your experience? Such a beautiful theme this year, "A Love Letter to Black Women". I have seen some clips as well as photos and I am filled with awe as folks gather to move forward when our government works to push back by cutting funding for HIV & AIDS resources. It would have been nice to experience Maxine Waters telling those lawmakers to Shut Up Fool!
---
Marjorie Taylor Greene & Kari Lake
Despite the many red flags former President Liteskin Saffron has shown during his presidency, BOTH of you wish to vye for the title of VP. Forget being grabbed by the "Puss-In-Boots" just keep the Cheeto factory open even if you're blamed for your boss's failure, and crimes. This is nothing new right? When you work a regular degular "American Dream" job your employer blames you for any hiccups, bad numbers, ratings etc. The real question is do you remain in a bad relationship? The polls read yall need to pull out all the stops to remain relevant, I guess yall swipe right and see who he picks?.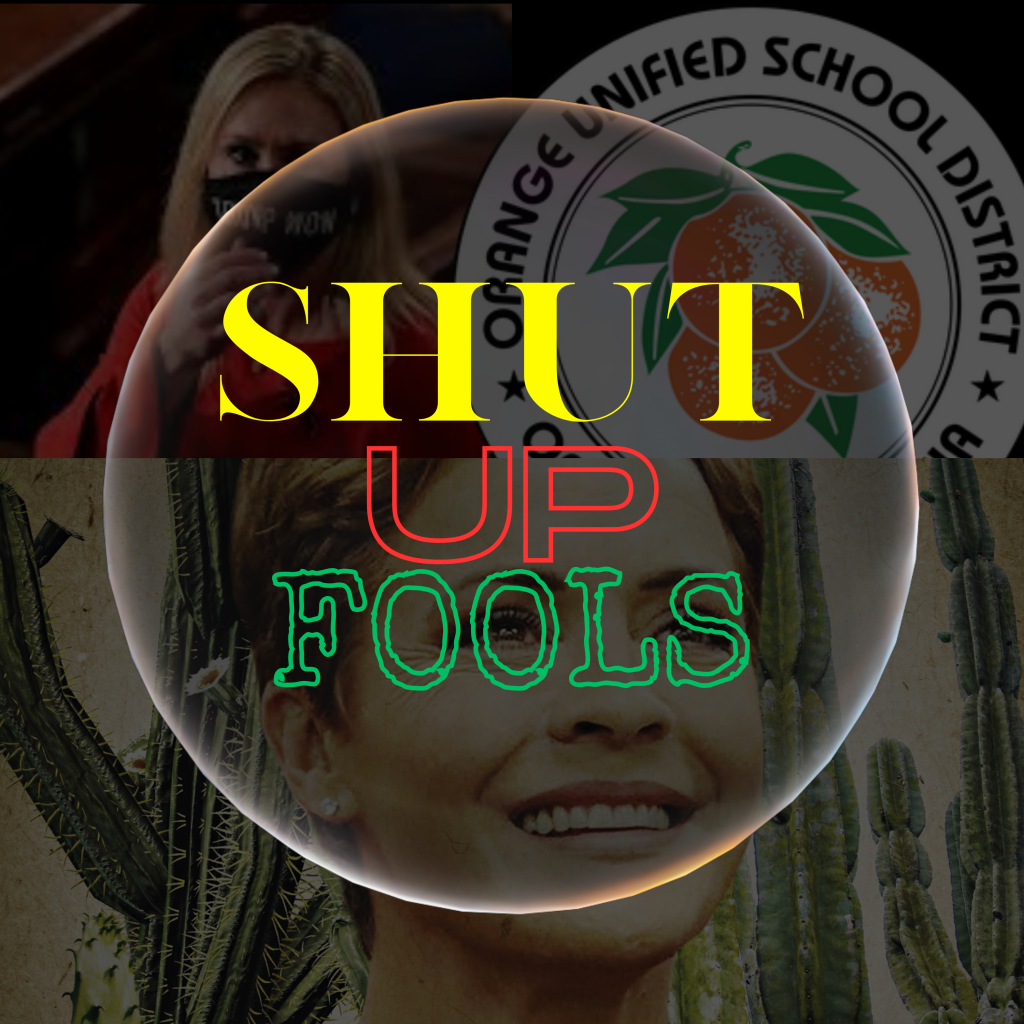 ---
Orange County School District
I cannot wrap my mind around how schools are expected to be a safe environment and yet violence (or the catalyst of) is now required by teachers. When it's discovered a student wishes to use a name other than their legal name or any approved by society variation, it is to be reported to the guardian. If the student wishes to utilize pronouns that affirm them, or even if the student wants to play a sport that doesn't align with what's on their birth certificate, this too shall be reported to home. What happened to protecting kids? What's being taught has been altered, what to read is now censored, activities kids enjoy are being policed based on birth certificates. Who will pick up the pieces when any type of negative repercussions result from this requirement? Who then would be to blame if abuse or (TRIGGER WARNING) [unaliving] occurs?
---
The Rho Bashe situation hits home. I've experienced many of the growls being approached by a cisman (usually with an audience) and she discloses her tea. In the height of embarrassment (or he already knew she was Trans*) she was attacked in some way. In Rho Bashe's case she refused to give her number to a cisman and he assaulted her with a brick to the face while other men stood there and did nothing. Many people had an opinion on how both victims could have alleviated the situation, but in turn they vilified both the Transwoman for looking how she looked and Rho Bashe for not submitting to a man's request. So who are the fools in this case? Folks who have the resolve to place blame on the victims or find reason to justify unwarranted violence.