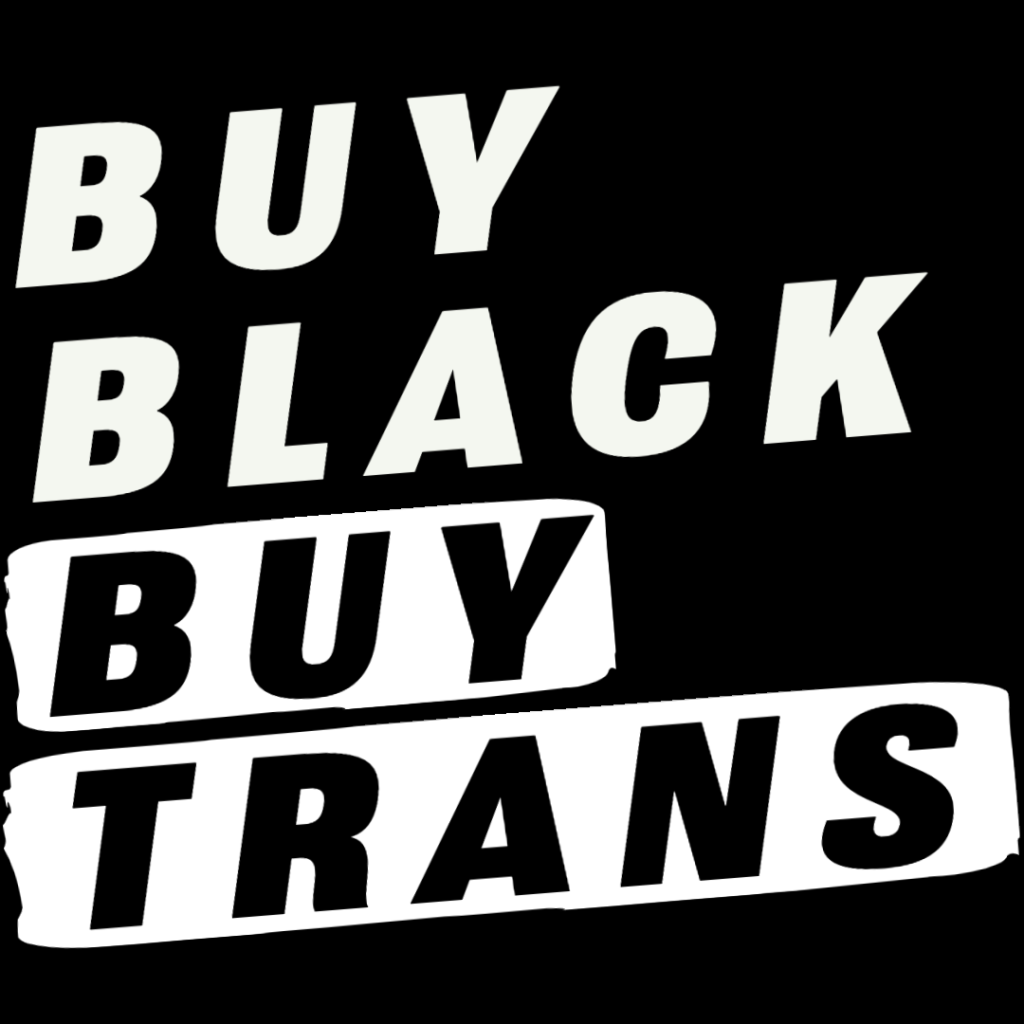 Black trans folx are no longer seen as just statistics. Our voices have been heard, victories have been won, and we ain't done yet! We are now leading within the demographics that make our diverse America intrinsically great. So the next time you think to buy Black, you should buy Trans! Support Black trans businesses. Because ALL Black lives matter, trans ones too.
This page will be a listing of Black Trans owned businesses and organizations from across the country! Please continue to check the page out as updates will be added monthly!
If you're a Black trans identified business owner, we'd love to add your business to the list!
Click here to be redirected to or questionnaire Buy Black Buy Trans New Listing Form
---