Ooo weee! This week has given so much to the universe, our ancestors, the culture and my plate has been full (did yall throw something on the grill?). I am very sure by now everyone has seen the footage, had conversations, laughed, cried, but most of all felt the need to release a sigh. August 5th can go down as the new and authentic Juneteenth in my book. Now if Black folks can come together like this when it comes to voting these fools out of office, supporting LGBTQ+ rights, making our dollar more sustainable, and breaking generational curses, we can get somewhere. This act of coming together in the face of White Supremacy and display of how we have been sitting for too long shows the kettle is hot and the tea has the potential to burn. Alas, with the good comes the fools so let's get into this week's "Shut Up Fools".
---
Shaffer Chimere Smith stage name Ne-Yo. Stating you do not have a problem with LGBTQ+ people while spewing misinformation is a problem we have with you. Granted you admitted you needed to gain more knowledge but you doubled down on your opinion which could be proven to be false. No. Legally five, six, and twelve year olds are NOT making decisions detrimental to their lives and Trans identities existed when you were a younger person and even before that. So to say you come from an era where men were men and women were women is not true. Now if you want to say folks were playing gender roles and dressing the part that is true however this is where you and your publicist should have taken a step back and applied better care in your rebuttal's intent. Being ignorant in a world full of information is a choice.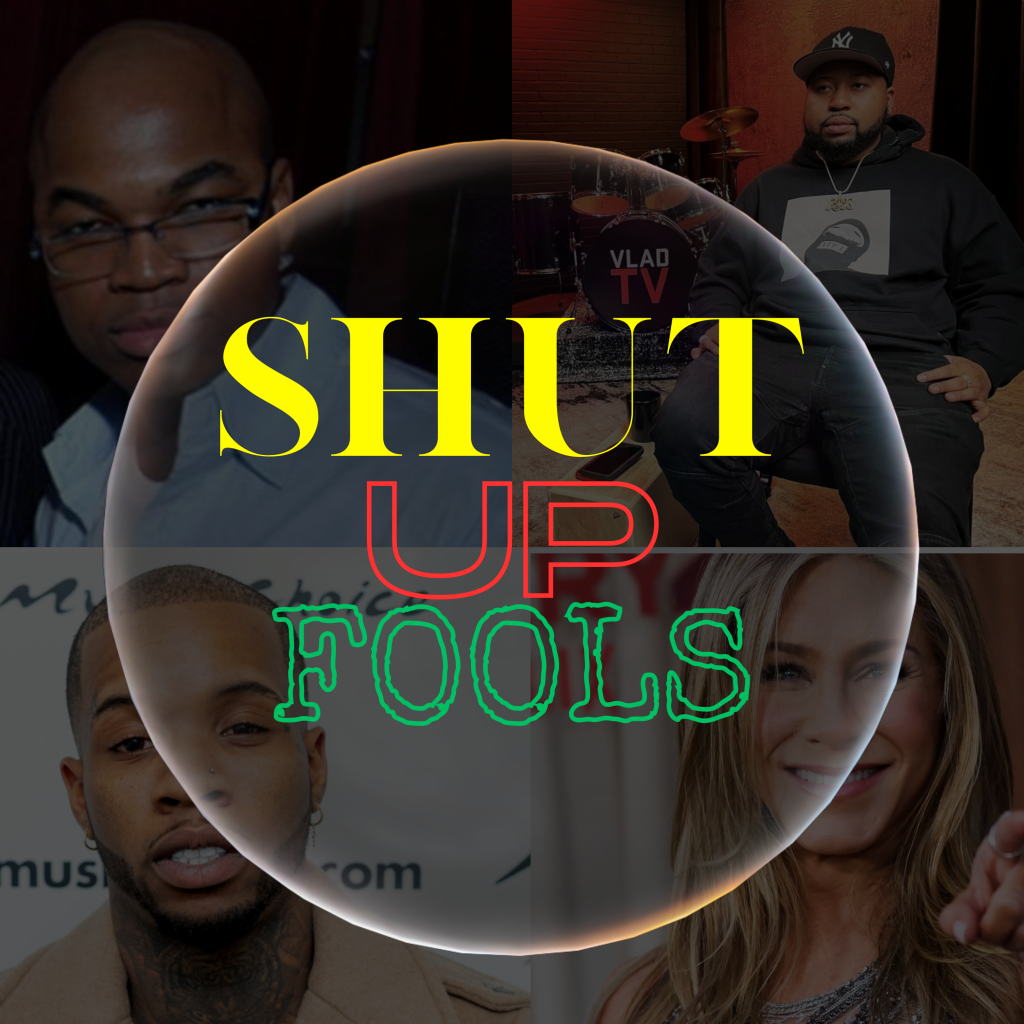 Honorable Mentions:
Lost in the sauce and having child-like tantrums on a hot mic seems to be DJ Akademiks's thing. Disrespecting a woman let alone Erykah Badu was a major foul on the play. If you recall, I have mentioned Mr. Allen when he made the biggest effort to post on his socials calling Jess Hilarious a Transwoman and or a man by her looks. Now we see an inebriated Black man violently attacking a Black woman once again. SMH I have no spoons for this jelly jar.. Jerry.
Daystar Shemuel Shua Peterson has shown us so many sides and added so many layers to his character dealing with his trial for shooting Meg Thee Stallion. To have so much stacked evidence and just no regard for shooting someone causing them harm you will go to great lengths to maintain your image. Granted yes it is valid your childhood trauma could not be resolved in a way but baby you are still out here hurting people. You had chances to come clean and you chose to remain as you were. There is nothing you can say that can undo what you've done so speaking to those Umbrellas (because I thought he was addressing Trans* folks lol) and those who supported you as Mariah Carey says, "It's a Wrap".
Jennifer Aniston Ma'am, please lean in. I have something to share with you. Ask for clarification the next time you fix your fingers to call out another Black person. The damage caused by your assumptious perception earned you this honorable mention. Sometimes Black folks no, let me say this correctly… Black folks do not need to clarify what we already understand and there are many instances where you just need to observe. Where were your F-R-I-E-N-D-S ? Phoebe? Monica? gurl where were they? no apology was issued from your end ok, however Jamie will be ok.
---
Libra is a Community Commentator, Blogger, Gaymer, and Music Producer. Future published author telling her story while surviving the storms of society.
Find Libra on Spill
Website: www.libraaudacious.xyz