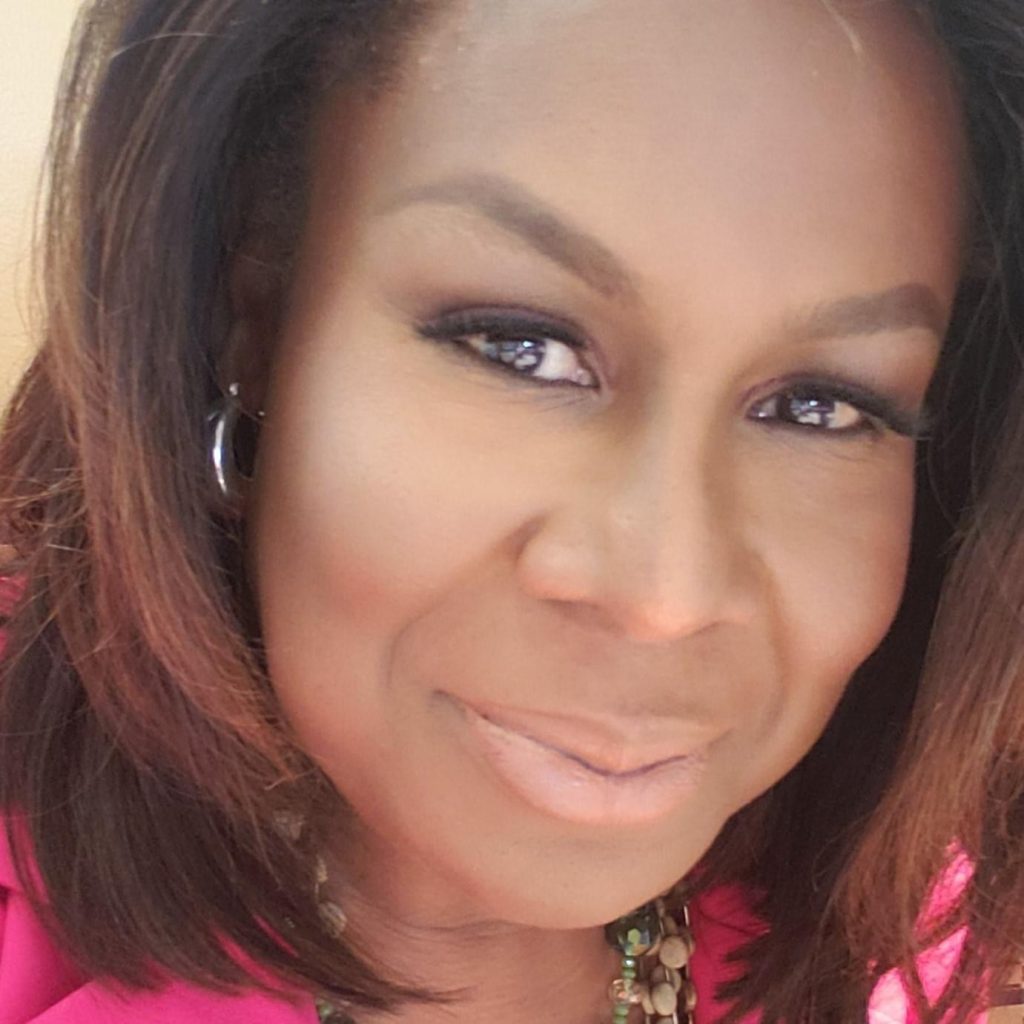 She was as gentle as they come. . . That is until she saw injustice or noticed a discrepancy in a narrative that needed to be corrected or given proper context. She would turn within herself, driven by righteous indignation and Trans-ancestral forces to become the Griot, that historical researcher righting the wrongs of mis telling, half-truths, and the forgotten trans people that made our lineage a rich and powerful inheritance of culture, beauty and strength. This is what she was known for. Monica Roberts in my view, was the keeper of the stories, the teller of historical truths, and a meek soul that was destined to inherit the earth. I first heard the name Monica Roberts when I was asked to be the voice and narrate the story of Lucy Hicks Anderson, A Black Transwoman from the 1930s who was outed for being trans and eventually sentenced to prison. I had never heard of this woman and thought to myself, "how did we get her story" and "who found her"? That's when the Trans Griot and the name Monica Roberts came to the discussion. I discovered that this woman was just as fascinating as the people she unearthed. "How did she find them?", I would be asked over and over again. Then we met in Washington, DC for the Out on the Hill convening, an event of the National Black Justice Coalition. There we got to just sit and talk, warrior woman to warrior woman. It was not hard to gather that this was a kind heart driven by a passion to speak the stories of our people. I soon began to hold a fondness for Monica and a great respect for her role in the liberation of our people – Trans and non-conforming folx. We too had a keeper of the secrets. We have one who will pass down the greatness of who we are and my favorite: SOMEONE WHO COULD READ YOU FOR FILTH in a knowledgeable manner if you failed to acknowledge the greatness of who we always have been.
Monica and I found ourselves in spaces having to hit'em high and she hit'em low. That's how advocacy works, everyone in the liberation movement finds their place and utilizes strengths that are present and others that emerge from the work itself. Monica knew her place and contribution. Monica like a metaphorical dominos player who at just the right time would come out of her hand with just the right bone to play and SLAM it on the table! BAM! She could find a slither of information that would change the entire dynamic of the fight. Then suddenly there was an added layer of depth to the narrative, an added context to the necessity. Monica always held just that right ingredient that completed the work.
To those of us who will miss her, to those who grieve the loss of this great being. Think broader and even higher. Yes, the physical expression of Monica has come to an end but how could this powerful presence just stop? NEVER! Monica, even if in another form or free of form altogether is now with us all. She has now evolved into one of OUR sacred ancestors – an even more powerful position. We will always love her and adore her and think so highly of her work. But we will also summon her energy, call for her powerful ancestral abilities and seek her guidance. She is now a part of the Sacred Eternality of life, never to be forgotten, never to be discriminated against. As a people we lift her in our hearts and know her in her rightful place – a great ancestor that we had a chance to know and love as she walked the Earth. Rest in your new position of power sister. The work continues and those of use who are yet fighting need the tactical guidance of a gentle spirit – we will always need and call the name Monica Roberts.
Rest in ancestral action sister. Be well
Rev. Valerie Spencer, MSW