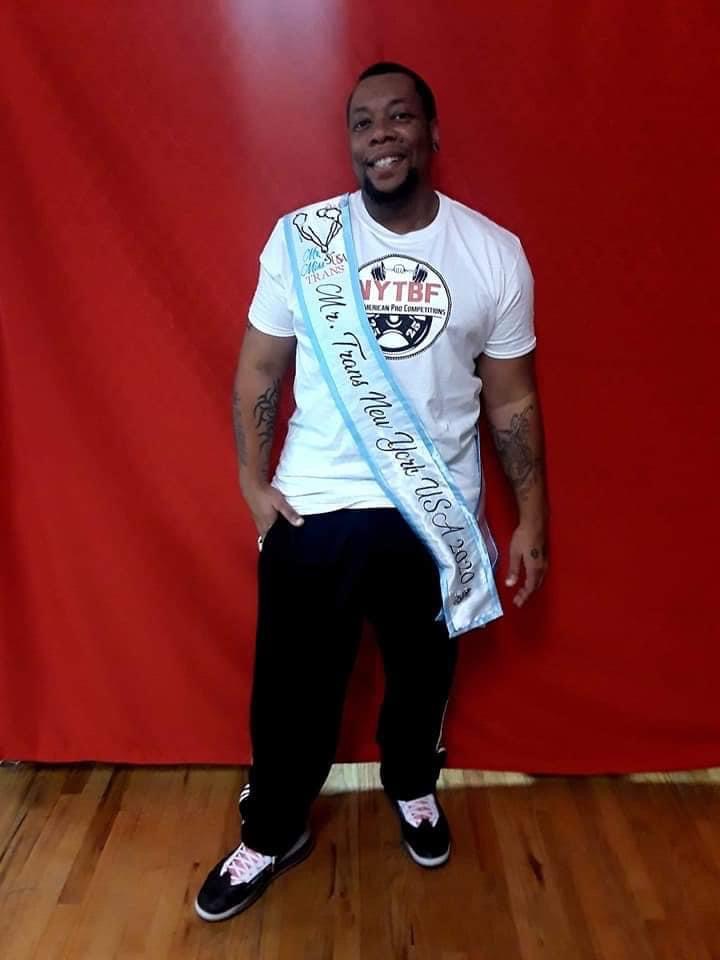 How does one begin to write about someone whom they haven't yet had the time to process their loss? Monica Roberts was more than my friend. She was a Legendary, Iconic, World Renown Writer, Blogger, & TLGBQIA+ Activist! Monica was my Goddess Queen Sister, a no nonsense type of woman that would tell it like it is, and wouldn't sugar coat a thing. Monica was a force to be reckoned with! She was a historian with all the knowledge that surpassed a professor! She should be addressed as Dr. Roberts with all she has done and given to the world! Her lived experience alone is worthy of an Honorary Doctorate!
I first met Monica online and we would often miss one another at the conferences and events in person. We finally physically met for the 1st time at the Black Transmen Inc. conference in Dallas, Texas (now known as BTAC The Black Trans Advocacy Conference). We kept in contact all the time online, through phone calls, and text messages. There wasn't anything that I couldn't talk to Monica about. She would often tell the story about how I treated her to a mani/pedi for her birthday at BTAC. She even wrote a blog about it! You can read that here https://transgriot.blogspot.com/2013/03/btmi-2013-surprise-i-have-another-award.html?m=1
Not only did she cover the senseless murders of our siblings, she also wrote great stories about us to document who we are today to tell our truth. She wrote a wonderful tribute to 50 years of my life! You can read that here: (https://transgriot.blogspot.com/2020/06/happy-50th-birthday-jevon-martin.html?m=1) I will forever be grateful for her words of love, support, guidance, encouragement, and unwavering loyalty. Monica wrote a blog about Princess Janae Place, the organization I founded in 2015. You can read that article here: https://transgriot.blogspot.com/2018/10/the-tea-about-princess-janae-place.html?m=1 I was very nervous about starting the organization. She always told me not to worry cause she got me. I didn't know what that meant until I read the blog! The way she wrote a story you could feel it. Monica always kept her word and kept me on my A game!
Monica and I would post on each others Facebook wall about the sports teams and scores. I would write (How about those Yankees & Jets where are the Astros, and what happened to the Oilers!) Lol she would write back and we would laugh. Whenever our teams would play against each other, that would be the day we trash talk hard. I will miss the days when she would call people out on their BS and say "SHUT UP FOOL!" I will miss seeing her when we attend BTAC.
This past September, I had the opportunity to sit on a panel with Diamond, & Monica was the moderator. This was the month before Monica passed. It was the last time I worked with her, she recruited me for the segment on equity and voting. It was a very powerful panel! You can watch it here https://www.facebook.com/MarshasPlate/videos/1140304693030035/
Although she is not physically here with us, I feel her presence when I close my eyes and I can hear her voice saying "not to worry Jevon I got you bro." This plays over and over in my head. And now I truly believe she can, and will make sure I am okay, as she is now an ancestor watching over us.
I am thankful that I was able to attend and participate in the Celebration of Life Memorial Service. I was honored to walk her down the road in the horse and carriage with the pallbearers AQK to her final resting place. This meant the world to me! The Home Going Service was fit for a Queen! I was asked to speak at the Get out the Vote Rally for Monica. I only hope I made her proud and she is smiling. You can view the video here https://youtu.be/PUrqCT3X2Kk
Thank you Moni for believing in me when I didn't believe in myself. Thank you for sharing your stories and finding my life interesting enough to write about me. Thank you for sharing yourself with us unconditionally.
I will continue to fight in her honor for all of us and keep us moving upward and onward forward for justice and equality!
Until we meet again. REST IN POWER
OCTOBER 24 IS MONICA ROBERTS DAY!
I Am Jevon