History was made at BTAC 2023. This year's 10th anniversary celebration of black trans liberation theme was DEFINING A DECADE: Honoring Our Past, Advocating For Our Future. This year's conference started off with an interface opening ceremony where everyone wore white and shared expectations. We received our Kente cloth as we embraced one another. We reflected on those that have passed & those that were not in attendance. Afterwards we all gathered in the dining area, and we broke bread for the 1st time. We talked, laughed, and we were given some information for the remainder of the conference. This was an amazing first evening of fellowship and celebration. There were so many new faces, over 443 registered participants from newcomers to repeat attendees. I was able to connect physically with people I met previously on social media. As the evening grew later more people gathered in the lobby and we had a grand old time welcoming everyone into the BTAC family.
This conference began in 2011 with a mission to "Become the change you want to see in the world" This is something that I have carried with me throughout my leadership with BTAC and long after has been my mantra along with "One is not born a man he becomes one". Living in my truth authentically, has made me a better person, mentor, and the leader I am today. With that being said I can share that several people approached me with gratitude and grace for paving the way for black transmen, the trans community on a whole, & for being visible & supporting them to be who they are today. I met 5 of the most beautiful trans kids and their parents who were just as awesome as their kids. This was a 1st at BTAC for trans kids to be in attendance and we are looking forward to more sessions next year to support them and their parents. There were 2 sessions hosted by HRC. One session was for trans parents and one for parents of trans kids.
I want to take a moment and give acknowledgement to BTMI empowerment sessions that were surrounded in internal healing, acceptance, and self-love while acknowledging where we are currently, and more importantly the journey ahead. The 2 day Empower Him sessions were hosted by Derek Guy and Maddox Jackson. I experienced the man in the mirror exercise and the face mask exercise. I was definitely emotional, and the fellas were there to support me through both while I accepted and acknowledged to commit to pour into me. I was grateful for this session & may I also add that Mr. Maddox Jackson was the recipient of the Jonathan Thunderword Humanitarian Award at the Gala Friday night.
That award was well deserved as Maddox was one of the hardest working people at the conference that I saw carrying boxes, working the lights at the events, setting up decorations and just being the great guy, he is. Maddox also assisted me with taking my luggage to the room after I almost rolled down the parking lot driveway with the cart. Did I mention he is one of my favorite nephews! He always comes through for me even when I didn't know I needed help. Congratulations are in order!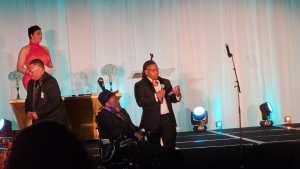 And since we are on the topic of awards, I would like to congratulate all of the award recipients from the black-tie gala! Thank you to the Community Allies Morgan Cox III & Durrell Hill Jr. Thank you to the Ally Organizations National Black Justice Coalition, Transgender District, Black Trans Fund, Trans Justice Initiative (HRC), National Center for Trans Equality. Congratulations to AJ Scruggs, recipient of the Dr. Courtney Ziegler Awareness award. Congratulations to Elle Halo for winning trans woman of the year! Congratulations to Advocate of the Year Mariah Moore. Congratulations to the golden flames Lucretia Springer and Rev. Deborah J. Hopkins. Congratulations to Dominique Morgan, Alex Santiago, Marissa Miller, Brittan Hardgers, India Johnson, & Verniss McFarlane for receiving the trailblazer award. The Louis Mitchell Award goes to Mx. Cielo Sunsarae, great job sibling. Congratulations to Jalen Scott for receiving the Monica Roberts Advocacy Award. Congrats to Twan McGary, Julian Clarke, Devin Issac, Kania Walker, Sahleem Butler, & Chastity Bowick for the Emerging Leaders Award. Congratulations to Treshaun Pate for receiving the Kylar Broadus Equality Award. Congratulations to The Transman of the Year Luc Bensimon who has been consistent and loyal to Black Trans Advocacy since his first visit.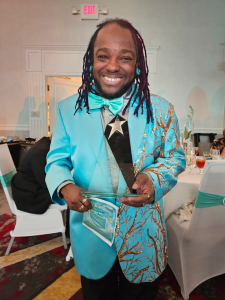 Transmanifest was hosted by Elle Halo & Twan. I want to express that we are a talented group of individuals! There were lip sync performances, poetry, live singers, and dancers. But what was the highlight for me was listening to Marie Kelly sing Home by Stephanie Mills! Marie can SANG yall!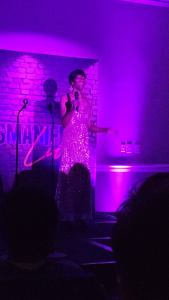 Black Trans International pageant was hosted by Kennedy Davenport. She cut up as usual and we were entertained! Congrats to the newly crowned Mr. Black Trans Int'l Cortez the Trans gentleman. Miss Black Trans Int'l India Sherry & the 1st MX Black Trans Int'l Trinitee Wilson!
If you've never been to a black family reunion know that BTAC Family Day is what you've been waiting for! As I sat and looked out at people playing kickball, football, riding the mechanical bull, getting their face painted, armadillo races, & just fellowshipping and loving on one another, this was one of the best family days that I have attended in years. Although Monica was deeply missed her presence was felt & her picture was present & we lit a white candle for her.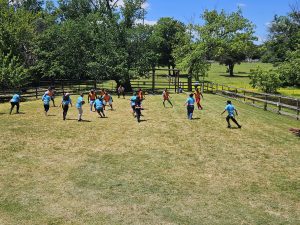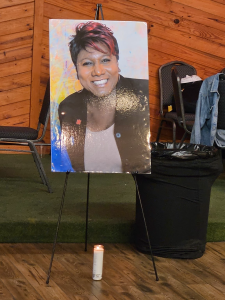 The Black Diamond Ball was a success. The venue was moved to Gilley's, and I hope this will be our new spot for the ball! We got through all the categories, and everyone had fun. I'm so proud of those that walked and also those that spectated, clapped, and participated. This was one for the books as Jade Lenore won grand prize & $100 for executive realness in Monica Roberts honor sponsored by Trans Griot.
Keynote Speakers were Sybastian Smith, Jade Lenore and Mx Renae Taylor. They all spoke about their unique experiences and shared words of encouragement and empowerment.
The Community Summit hosted by Tiq Milan was an experience to listen to the non-binary community discuss our issues – our solutions. This was another 1st for BTAC.
Mx Renae Taylor shared that BTAC was a unique experience, and they will forever be grateful for the opportunity to share their perspective with the trans community.
Leroy from NCTE said to us that he has never had this experience before in their entire life & they tell themselves every day that they deserve to be here!
Luc expressed that his heart is in advocacy, and that he is a hell of a performer but he didn't know what he was put in this world to do until he got to BTAC.
One really special thing about this BTAC was that Miss Major was present! She held private meetings with individuals in her suite & encouraged them in their work and life. I had the opportunity to meet with her and she told me to keep pushing and take care of myself 1st. I am grateful for her words & embrace.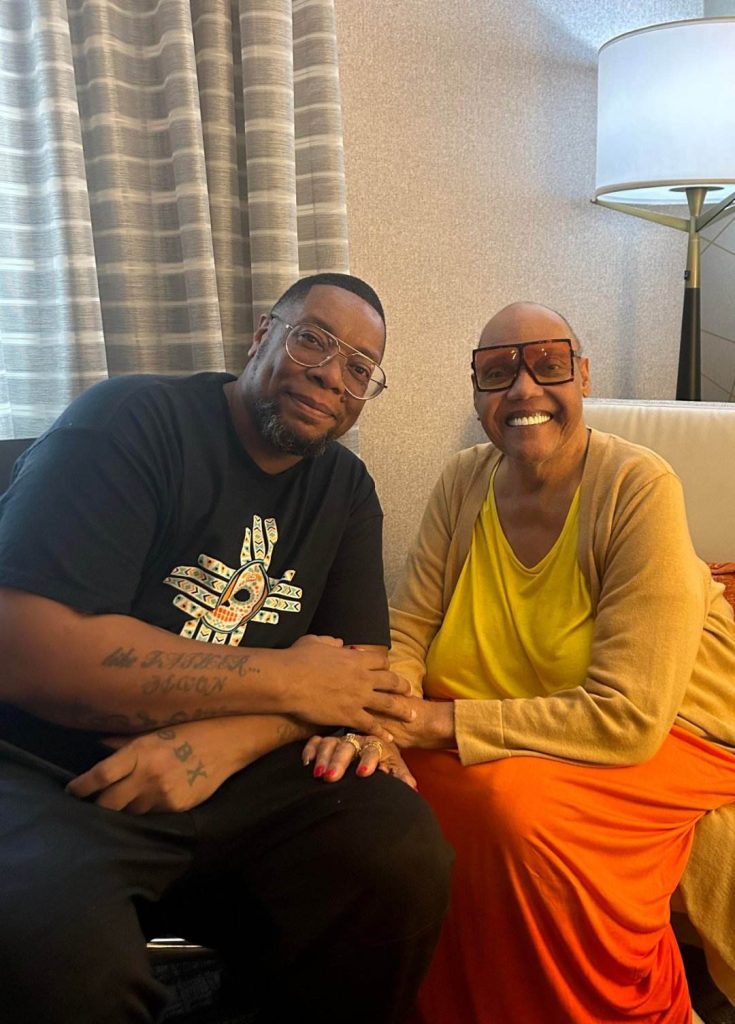 On my final day leaving on Sunday afternoon, I came upon some of the 1st timers in the lobby talking and I asked them what they got out of attending this conference. One of them said that they have never in their life been amongst so many trans people, BLACK trans people in one space. They didn't know they needed this until they attended BTAC. They found their tribe and they will be back next year, also they will be spreading the word abroad to invite more people.
In closing I would like to piggyback off what Maddox said in his acceptance speech. This week I learned to appreciate myself. I was given permission to acknowledge how capable, how worthy, & how valued I am. Most of the time I see that in everybody else. When I looked in the mirror, I didn't see it in me. I saw everything that was wrong. I saw all my flaws and pain, but after I looked at myself in the mirror and identified who is behind all the exterior blemishes that I saw & committed to loving me as I love others! I'm grateful, and I'm forever humble to have attended every BTAC. I appreciate the opportunity to be the change the world needs today. I will continue to honor the past and advocate for our future. I want to thank everyone that attended BTAC2023. Thank you for seeing me and loving me. I want everyone reading this to know, I found my tribe! Looking forward to BTAC 2024 April 24th – 30th in Dallas Texas!
SEE YOU THERE!
Written by: Jevon Martin he/him