The Murder of Marsha P. Johnson: "A Horror on the Hudson"
By Mallery Jenna Robinson
A Hateful Homicide is excited to announce Season 5 launching Saturday August 5, 2023 at 12pm (PST) available on Audible, iHeartRadio, Amazon Music, Apple and Spotify Podcasts. A Hateful Homicide joined the DarkCast Network in September 2022, and we're excited to announce that we will be attending our first ever True Crime and Paranormal Activity Festival in Austin, Texas from August 25-27, 2023. A Hateful Homicide has also been nominated for two awards: Best LGBTQIA2+ Podcast via Black Podcasting Network and Breakout True Crime Podcast via Women's Podcasting Network. A Hateful Homicide's website is ahatefulhomicide.net
Season 5 will still air as an audio podcast, but now we are adding video with closed captions availability for any audience members who may have experience hearing challenges and will be available via YouTube. Season 5 will kick off with The Murder of Marsha P. Johnson: "A Horror on the Hudson."
Monday July 6, 1992, New York City: 46-year-old Black Transgender woman and Civil rights activist Marsha P. Johnson abruptly disappears. Her friends and family become concerned and report her missing. Detective Damon Francis and his law enforcement team begin their investigation when a 911 call comes in, stating a body is floating in the Hudson River. Detective Francis arrives on the scene to discover a horror on the Hudson, one where a beautiful older Black transgender woman has been discovered. The body is taken to the New York County's coroner's office where Maggie Daughtry uncovers significant signs of blunt force trauma, neck compressions, and water in the victim's lungs. The body was fingerprinted and discovered to be that of 46-year-old Black Transgender Woman, Marsha P. Johnson. Detective Trent Delano informs her loved ones.
Marsha P. Johnson was born in 1946 the third of six children to Malcolm Michaels and Alberta Clairborne. She was close with her mother Alberta "Bertie" and felt the need to be herself at an early age, though her family were of the African Methodist Episcopal faith Marsha was determined to be herself and Bertie fully supported her middle child. Marsha's father Malcolm was not as affirming and as a result Marsha left the family home in Elizabeth, NJ at just 16. Marsha's movement would leave her to New York, New York where she befriended an array of LGBTQIA2+ community members who all loved and adored Marsha. Her very best friend was Sylvia Rivera (1951-2002) a beautiful Latina Transgender woman. The two would go on to create an organization called Street Transvestite Action Revolutionary (STAR ⭐️) where they would take their own money and provide housing and other essential services to the Transgender, Gender Non-binary, Intersex, Two-Spirit Community members in the city and county of New York.
Marsha's hateful homicide left many feeling like the law enforcement did not do enough to get justice for her. Detective Francis, who was only 2 years into his career when the hateful homicide occurred, mentioned he did his best with what leads he had. He cited the coroner, Maggie Daughtry, who stated Marsha could have fallen into the Hudson River and sustained those injuries as a result of her fall, leaving investigators stumped. Marsha's loved ones and next-generation community members and leaders like myself are advocating for Marsha's case to be thoroughly investigated and not just labeled as an accidental drowning due to law enforcement being uncomfortable investigating a Black transgender woman's case. Maggie Daughtry did not respond to our investigative inquries. As of July 6, 2023 the murder of Marsha P. Johnson has remained unsolved for over 30 years, still leaving the City of New York nudging law enforcement for justice for Marsha. The Crime Stoppers Program offers rewards of up to $3,500 for anonymous information provided to the 800-577-TIPS hotline.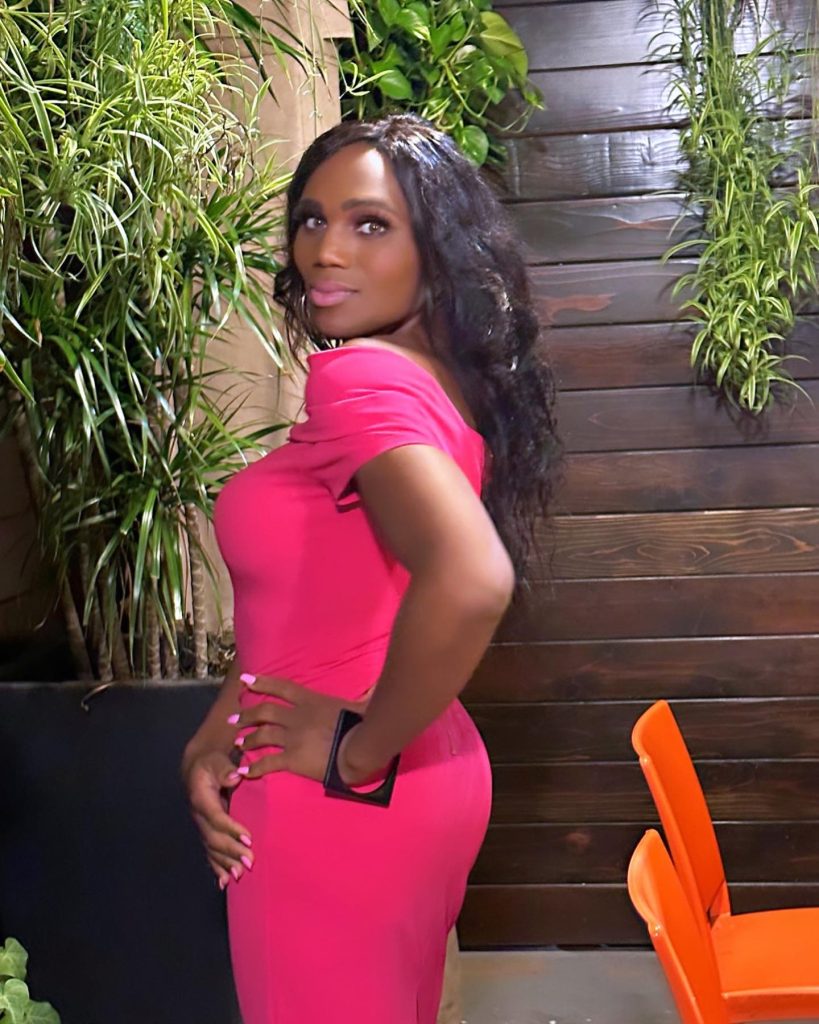 Mallery Jenna Robinson is an AfraCaribbean transgender woman and creator of true crime and investigative journalism podcast dedicated to covering the true crime and investigative journalism regarding the hate crimes and hate violence that the Transgender, Gender Nonbinary, Intersex, Two-Spirit community members in the United States and abroad. Find her on Instagram and Facebook @ahateefulhomicide and Twitter @ahatefulhomicide. ahatefulhomicide.net