Sylvester Turner succeeded Annise Parker as mayor of Houston after narrowly defeating Bill King in a December 2015 runoff. His first term has been a contentious and rocky one because of budgetary issues and the hard revenue cap that has forced him to make unpopular cuts.
There's also the contentious fight over Prop B. Despite his repeated warnings that the city didn't have the money to pay for it, people passed it anyway, and now that has devolved into our own local Brexit style mess pitting him in a messy public battle against the firefighters.
Homeless advocates don't like the initiatives coming from the mayor's office they contend are anti- homeless. I'd need another post to discuss the other groups who are big mad at Mayor Turner right now and want to fire Mayor Turner in November, and some of it is personal animus with him.
The Harris County Republicans are also big mad because the Blue Tsunami swept them out of power. They went 0-59 in the Harris County judicial races, lost control of Harris County Commissioner's Court thanks to the wins of County Judge Lina Hidalgo and Commissioner Adrian Garcia, and haven't held the Houston mayor's chair since the early 70's.
They would love to get some political payback for their massive Harris County losses by taking the Houston mayor's chair away from him.
There are several candidates who have stepped up to run against him, but they are far from the top tier candidate that is necessary to beat an incumbent mayor.
Turner has my vote for now because none of the declared candidates are demonstrably better than him, which is my standard to fire an incumbent ,mayor. These declared candidates are all flawed in major ways, and are actually WORSE than the guy currently in the mayor's chair.
Tony Buzbee?
Doing fundraisers for Trump at your River Oaks mansion and donating $500K to Orange Fooluis automatically calls his judgment into question. And he's a Republican.
Hell naw
Kendall Baker?
Please, that faux faith based HERO hater and transphobe who got fired from his city 311 director job for sexual harassment while falsely demonizing the Houston trans community at the behest of Dave Welch during the HERO passage and repeal fight?
Naw player, I haven't forgotten about that, and neither has the Houston trans community, and FYI dawg, we vote.
Definite Hell Naw.
Booker T?
Really People? Did y'all not learn anything from 2016?
Not a viable candidate, and too many questions about who is pushing him to run and why. Not gonna let 'em have the mayor's chair.
Nope, not today.
Demetria Smith?
NOT an option either. She not only hated on HERO, she told me to my face she voted against it because I quote ' she didn't want 'men in women's restrooms' and was clueless to the fact it covered 15 categories. Also wasn't smart to say that to a nationally known trans advocate who fought like hell to pass HERO.
I was in the room when she had the meltdown at the January 2018 GLBT Caucus meeting in large part because she got mad she couldn't get more than 1 minute to speak, and then tried to spin it as 'The GLBT's wouldn't let me speak and tried to bully me'
Naw Miss Thang, you thought we forgot that you hated on HERO? You had nerve to even step your behind in that room to ask for our endorsement after demonizing our community.
She's a perennial candidate not ready for mayoral prime time or ANY elected office, and an . .
Unequivocal HELL NAW
Bill King?
Another GOP HERO hater who lost to Turner in 2015, couldn't run Kemah without drama, but y'all think he's Houston mayoral material? Did I mention he's a Republican?
Hard pass
What some of you peeps big mad at Mayor Turner are failing to realize is that the Houston mayor's office is now a four year term with a term limit of eight years. The mayor's office combines the ceremonial functions of a mayor's office with the administrative duties of a city manager, and the mayor gets a vote in our strong mayor form of civic government on council .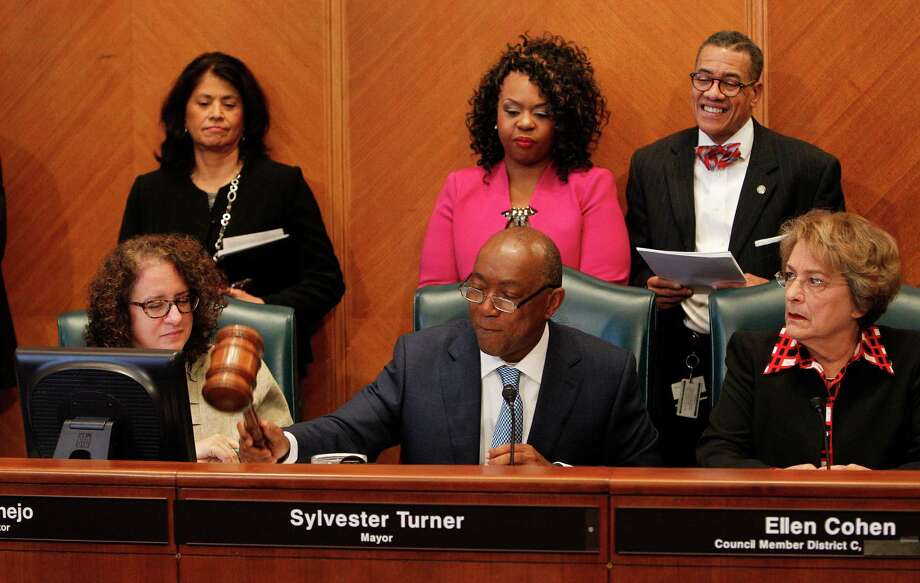 It is a powerful office, with the mayor having lots of power to dictate how stuff gets done around The Horseshoe and at City Hall. The mayor selects the committee chairs. He dictates the legislative agenda and how, if or when issues come up.
It's no longer a two year term. If we pick the wrong person this November, we can't correct it until 2023.
As part of a community taking the brunt of the anti-trans animus stirred up by the contentious passage of HERO five years ago and the 2015 HERO repeal, I'm majorly concerned that three HERO opponents are running. and we don't know Buzbee's or Booker T's public stances about it.
Based on who Buzbee has been palling around with, HERO 2.0 is probably a NO with him as well. .
You may not like Mayor Turner right now, but as far as I'm concerned, unless someone majorly qualified steps up to run by July who is demonstrably better than Turner, I'd rather have him in office for his second and final four year term running this city than these currently declared candidates.