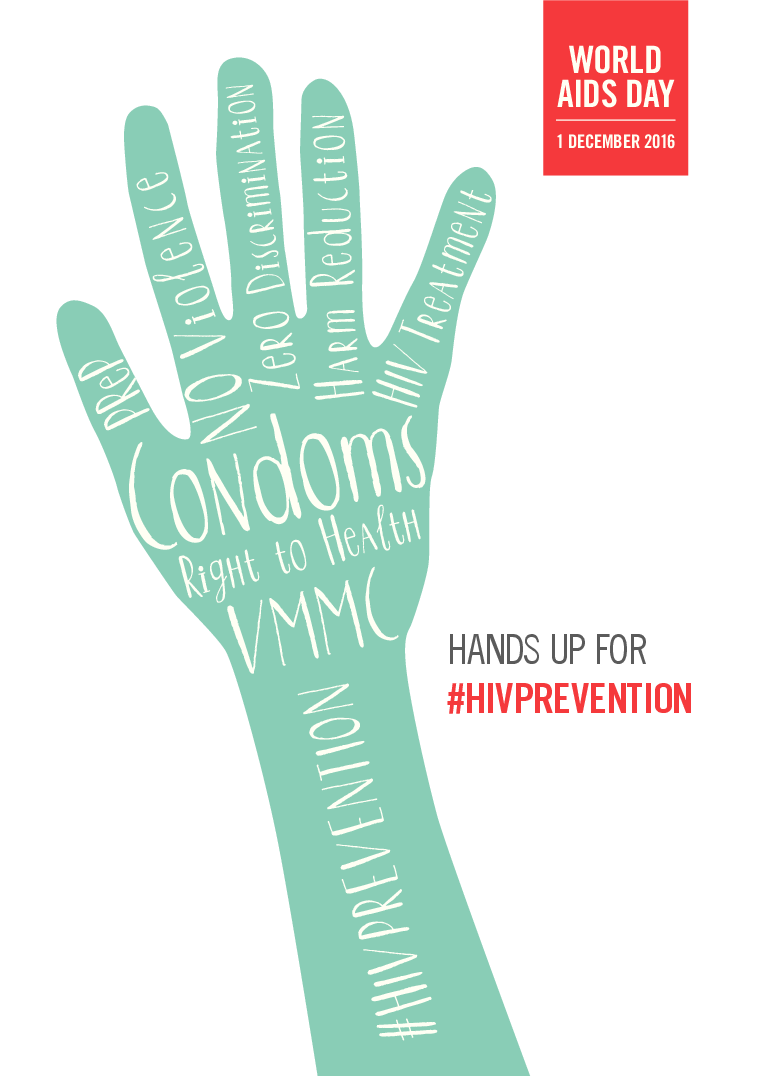 Today is World AIDS Day, in which the world pauses to remember the people we have lost due to the HIV pandemic and celebrate the progress we are making as a global community toward eradicating it by 2030.
Here in the United States, it's taking on an added significance as we are facing dealing with an administration that is being staffed with science deniers and incompetent LGBTQ bigots.
This year's theme for World AIDS Day is 'Hands Up For HIV Prevention', and there will be events around to world to mark the occasion. One of the World AIDS Day events is the annual one that is held at Legacy Health Center in Montrose. that I last attended two years ago.
I've lost two cousins and many friends and acquaintances to AIDS. There are people that I love and care about inside and outside the trans community who are at this moment dealing with living with HIV. It's one of the reason why I want to see a cure for HIV/AIDS in my lifetime.
Here's the statement from UNAIDS Executive Director Michel Sidibe concerning World AIDS Day and the international progress being made against the pandemic.
I'm proud to note that Ashton Woods, Tiommi Luckett and Arianna Lint were named to this year's POZ 100 List This year's list focused on the South, and the POZ 100 List shines a deserved spotlight on the fierce advocates who are fighting to eradicate HIV/AIDS in our community.
One of the national trans led initiatives to fight HIV infection and transmission in the trans community is one coordinated by the Transgender Law Center's Cecilia Chung called Positively Trans
One of the issues that we deal with in Trans World and have for some time is HIV We do have some of our people and some of our amazing trans leaders who are dealing with living with HIV and as the 2012 death of Alexis Rivera pointed out, dying from it.u,
So yes, it is important trans peeps to know your status and get tested on a regular basis so that if you are HIV -, you stay that way and if you're HIV +, you can begin to get treatment for it.