Ever since the Southwest Conference broke up and TCU and UH were shadily left out of the merger of the SWC and Big 8 no thanks to former UT athletic director DeLoss Dodds, the end goal has been to get UH collegiate athletics back into a Power 5 conference where it belongs.
Dodds motivation for dissing UH during the formative stages of the Big 12 besides his burnt orange hatred for UH probably includes the fact he wanted to be able to have the lion's share of the Houston metro area's elite high school talent coming to Forty Acres instead of their local university on Cullen Blvd.
He knew firsthand that UH while in the SWC routinely and gleefully spanked the Longhorns and a University of Houston in the Big 12 would continue doing so.
But with the Big 12 having only ten teams (you need twelve to host a conference championship game) and with Texas A&M now being a member of the SEC, if the rumors and reports I'm hearing are correct looks like UH may finally get what it has been seeking since 1996 and become a member of the Big 12.
ESPN.com is reporting that UH, Memphis, Colorado State and UCF are lobbying the Big 12 in anticipation of the next round of league expansion. If the Big 12 was wise it would expand to 14 teams, not just 12 as an insurance policy in case someone leaves for greener conference pastures.
Will we get to see the #HtownTakeover at a Big 12 stadium near you? Maybe Since they were unceremoniously kicked to the curb, things have changed.dramatically on campus. It is a Tier One research institution like UT and Texas A&M, and is the third largest school in the state of Texas.
It is still sitting in the fourth largest city in the United States, is in the top area for Texas high school talent in all sports, is in a Top 10 TV market (number 7), and now has a METRO light rail line rolling past the west and south sides of the campus with a stop on the doorstep of the west gates of the 40,000 seat (expandable to 60,000 seats) on campus TDECU Stadium.
UH is also a natural fit for the Big 12, and has rivalries with the four current Texas schools that would instantly be rekindled should they be extended an invitation to join the conference.
Also in UH's favor is many schools in the Big 12, with SEC member Texas A& M nearby, continue to express the sentiment that the league needs to decisively act to take back the Houston area as a Big 12 bastion before another Power 5 conference snaps us up.
In addition, the Big 12 North schools want Houston in the conference so they have a crack at recruiting the talent rich Houston area. Their recruiting pipelines to the Houston area vanished after Texas A&M SECeded, and they need the ability to play a regular scheduled game in Houston so that they can have a shot at recruiting the Houston area's talented kids against the Texas Big 12 schools.
Even the current players in the Big 12, when they are surveyed, would like to see UH extended an invitation to join the conference.
And even more delicious for Cougar fans, UH membership in the league in addition to accomplishing a mission we've been on since being dissed and dismissed in 1996 means that the Texas based Big 12 schools could no longer run from playing us anymore.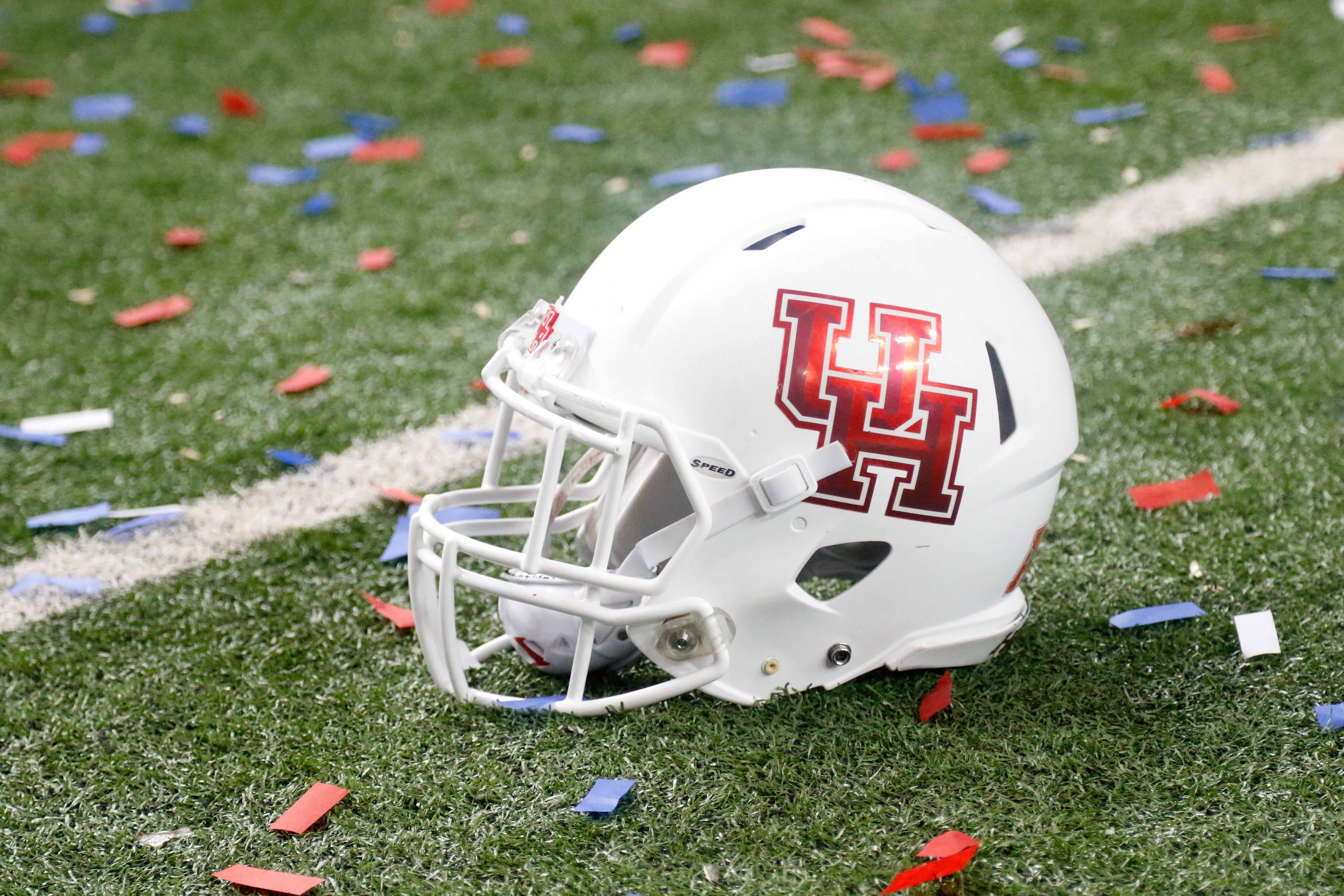 While the Big XII continues to publicly downplay they are expanding, University of Oklahoma president David Boren, Kansas State coach Bill Snyder and Baylor head coach Art Briles have been pushing for Big XII expansion. It was confirmed that University of West Virginia president Gordon Gee, who sits on the Big XII expansion committee, paid UH a visit back in November.
The November 30 UH campus visit wasn't for expansion purposes, but Gee quickly found himself in UH president Renu Khator's office for an hour, met UH head football coach Tom Herman, and was escorted by UH AD Hunter Yurachek, several members of the UH Board of Regents on a tour of the UH athletic facilities.
So will we see the Cougars in the Big 12? Sure hope so. UH will get a taste of Big 12 play when they open the season with Oklahoma at NRG stadium September 3, and we'll find out next month whether it happens for us.
If it does, I'd love to go to the Jerrydome and watch my boys play in a Big XII title game, or see a basketball game at a sold out renovated Hofheinz Pavilion against Kansas
And I'd love to see my Cougars once again routinely beating the hell out of Texas.