In November 1999 Georgina Beyer made news that electrified trans kind and gave hope to trans people dreaming of holding elective office in their respective nations across the globe when she was elected to the New Zealand Parliament. The Labour party member served until September 2005 representing the Wairarapa electorate, and was the world's first ever trans parliamentarian.
Beyer was followed by Italy's Vladimir Luxuria in 2006, Poland's Anna Grodzka in 2011, Uruguay's Michelle Suarez Bertora in 2014 and last year Tamara Adrian in Venezuela.
It's an exclusive sorority of trans national legislators, and we have news coming out of the Philippines that another trans feminine politician on the verge of making history in 49 year old Geraldine Roman..
National elections are taking place in the Philippines on Tuesday, May 10 (Monday, May 9 on our side of the IDL), and Roman is running for a congressional seat in the 1st district in Bataan where she grew up.
But Roman is not your average political candidate. Besides being a proud transpinay, she has some advantages that make her an odds on favorite to become the first trans person elected to national public office in the Philippines. Roman is not only a member of current President Benigno Aquino's ruling Liberal Party, but she comes from a powerful dynastic political family. Her mother has represented Bataan's 1st district in the Philippine Congress for nine years, and her father was a powerful politician in that predominately rural province.
Roman transitioned over two decades ago, speaks three European languages, holds two masters degrees and worked in Spain as senior editor of the Spanish News Agency before she returned home to the Philippines four years ago to care for her ailing father.
'My life has not been a secret. I grew up here. People know me. (Gender) only becomes an issue when you try to keep it a secret," Roman said in a recent interview. "It's nothing bad. I never hurt anyone in the process. I'm so happy so why should I be ashamed?"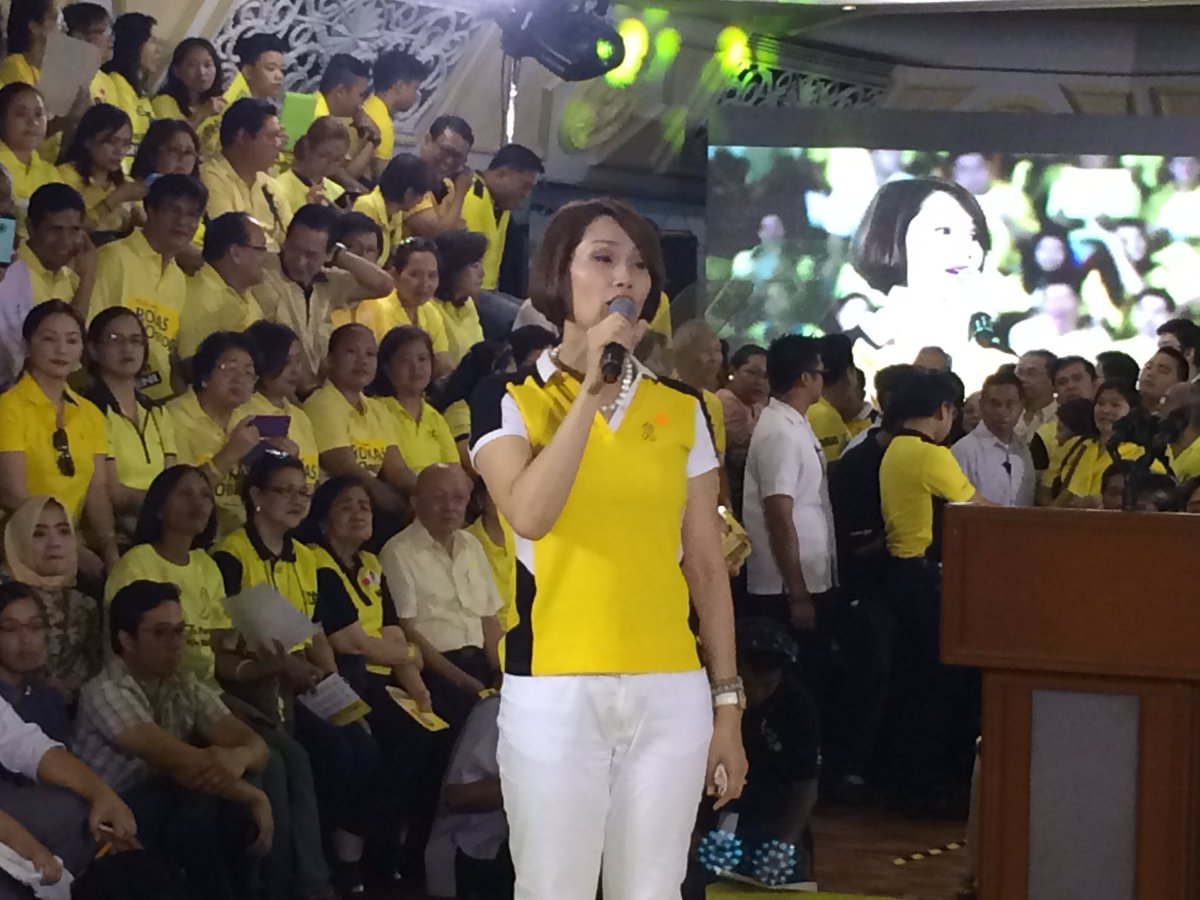 She hopes that her election if it happens, will send a powerful message that aids in the Philippine fight for TBLG human rights.
"My loyalty is to the first district of Bataan. But that somebody of my condition is going to enter Congress for the first time is a statement that even transgender people can serve our country and should not be discriminated against."
Should Roman win her race, she would not only become the first trans person elected to office in the Philippines and the sixth worldwide, she would be the second in the Asia-Pacific region after Georgina Beyer.
Best of luck to Ms. Roman, and hope she's successful in making Philippine and international trans history on Tuesday. (Monday our time)