'The anti-Black, pro-Asian and pro Miss Tiffany showgirl bias has got to end in order for the Miss International Queen trans pageant to have international credibility with people around the world who are thinking about competing in it.'
-TransGriot, March 2, 2018
Since 2004 the Thailand based Miss International Queen pageant has billed itself as the most prestigious transgender beauty pageant on the planet. It has grown to that status in large part because until recently, trans women were barred from participating in the major pageants systems like Miss World and Miss Universe.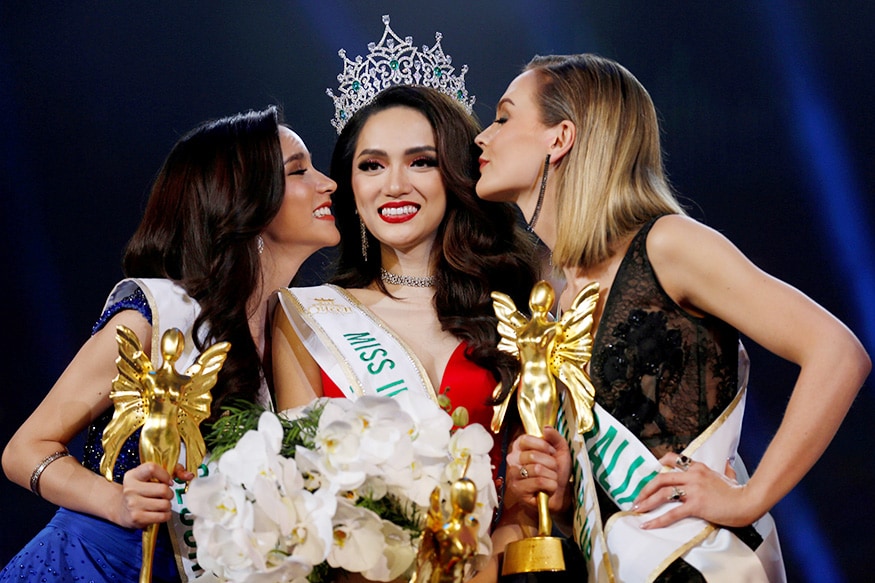 The 2019 edition of the Miss International Queen pageant will be crowning its newest queen in Pattaya on March 8 (March 7 our time).
It also has a dubious distinctionthat smacks of anti-Blackness.. In the decade plus history of the MIQ pageant, it has NEVER crowned a Black winner.
Two have been first runner up (2011, Miss SaHHara, 2015, Valesca Dominik Ferraz). Stasha Sanchez finished as a second runner up in 2010.
There are peeps, myself included, who still believe Miss SaHHara was robbed of the 2011 MIQ title. The Thai contestant, Sirapassorn Atthayakorn horribly botched her final interview, but STILL shockingly won.
Then again it shouldn't have been a shock, since she like all four Thai MIQ queens, she won the Miss Tiffany's pageant. Tiffany's Cabaret in Pattaya is the host venue for that Thai trans only Miss Tiffany's pageant that produces the Thai rep to MIQ and the Miss International Queen one.
This history of shady MIQ anti-Blackness and favoritism for Miss Tiffany Cabaret showgirls has discouraged many Black trans contestants from even plunking down their hard earned money for entry fees and attempting to make that long trip to Thailand to attempt to snatch that crown.
That shady treatment of Black MIQ contestants is a major reason why I stopped writing posts about this pageant as well.
This year Jazell Barbie Royale is the lone African descended contestant in this 2019 Miss International Queen event. She captured the 2016 Miss Continental title, and is attempting to break that negative MIQ cycle, rep the USA and make some history as its first ever Black winner.
If she does so, she would also become the first American winner since 2005 when Mimi Marks took the MIQ crown.
Wishing you the best of luck, Jazell.
We'll see if Jazell does so, or is just the latest Black contestant to fall victim to the anti-Blackness permeating the Miss International Queen pageant system.