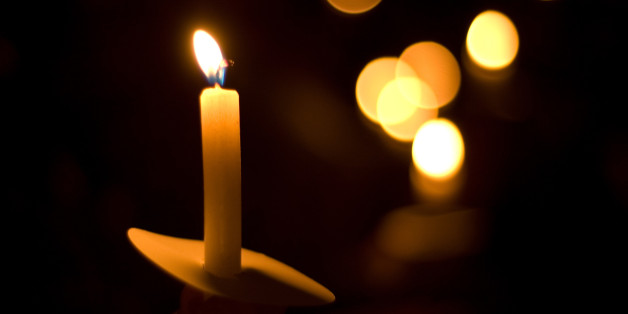 I've gotten questions as to why in my 2017 tracking of anti- trans murders on TransGriot, I have only counted 20 people killed. I've also gotten questions from people who want to argue the point about Kashmire Redd being the first trans masculine person killed in 2017
I know the original founder of the Remembering our Dead list in Gwen Smith, and I use her standards for tracking anti-trans murders.
I'm also striving for accuracy as I compile this list of our fallen trans siblings since I'm quite aware that I'm followed by more than a few media outlets
One of the things we don't count in the overall total is police involved shootings. Unless the police officer in question is indicted for murder, I can't legitimately consider that trans person's death via a police confrontation as a trans bias motivated murder.
It's why I don't count Sean Hake and Kiwi Herring's deaths in this year's trans statistics. That's a separate issue with many variables in it. .
As per the Remembering Our Dead list standards, neither do I count suicides in my TransGriot Remembering Our Dead count. This may sound harsh, but a person who has committed suicide took their own life. A person who is murdered had their life snuffed out by another person or persons.
Suicide is also another separate issue with many variables, and shouldn't be lumped in with people who were murdered. Neither should the folks who died via police involvement
Also, another mistake I see on the other lists that is a serious irritant to me is in Brenda Bostick being listed as Kenneth Bostick.
Brenda Bostick was trans feminine. The New York City coroner who performed the autopsy on Ms. Bostick found breasts and a penis, so translation, she is TRANS FEMININE.
So please stop disrespecting Ms Bostick by listing her with a masculine name and correct your lists ASAP.
Another issue that has cropped up is Josie Berrios, who was murdered in Ithaca, NY also went by the name of Kendra Marie Adams. I've seen two lists that have listed BOTH names as if they were two separate people. Nope, that's not the case.
I repeat, accuracy and consistency is important when we are compiling this list on people we memorialize for losing their lives due to anti-trans violence. The Remembering our Dead list has met that test since 1999, and it's why I use their standards in reporting anti-trans murders on my blog.
That being said, here are the 20 people we have lost so far to anti-trans murders in the US.
***
Jamie Lee Wounded Arrow, 28, Sioux Falls, SD
Mesha Caldwell, 41, Canton, MS
Jojo Striker, 23 Toledo, OH
Jaquarrius Holland, 18 Monroe, LA
Keke Collier, 24, Chicago, IL
Chyna Gibson, 31, New Orleans, LA
Ciara McElveen, 26, New Orleans, LA
Alphonza Watson, 38, Baltimore, MD
Chay Reed, 28, Miami, FL
Brenda Bostick, 59, New York, NY
Sherrell Faulkner, 46, Charlotte, NC
Kenne McFadden, 27, San Antonio, TX
Josie Berrios, 28, Ithaca, NY
Ava Le'Ray Barrin, 17, Athens, GA
Ebony Morgan, 28, Lynchburg, VA
Tee Tee Dangerfield, 32, College Park, GA
Gwenevere River Song, 26, Waxahachie, TX
Kashmire Redd, 28, Gates, NY
Derricka Banner, 28, Charlotte, NC
Ally Steinfeld, 17 Cabool, MO
So far in 2017 we have lost 16 Black trans people, 1 Native American, 1 Latina, and 2 White
15 of the 16 Black trans people we have lost in 2017 have been trans feminine, 1 trans masculine.
Breaking it down by age, 3 have been in their teens, 11 in their 20's, 3 in their 30's, 2 in their 40's and one in their 50's.