With the highly anticipated and historic for trans kind debut of the CBS legal drama Doubt, and FOX's Star both having major trans characters on both shows, Wednesday night is quickly becoming Must See Trans TV Day.
While Doubt is getting much deserved attention because of my lovely Emmy Award nominated sis Laverne Cox and her groundbreaking Cameron Wirth character, I have to point out that with the debut of tonight's show at 9 PM CST Laverne is only the second trans person to play a trans major character on a network drama series.
That television history of a major trans character in a drama being played by an out trans woman was already made by Amiyah Scottbecause of the earlier December 14, 2016 debut of the Empire spinoff show Star on FOX..
Amiyah is playing the trans character Cotton, a receptionist in me mother's beauty shop in the ATL who is in a sometimes contentious relationship with her devoutly religious mother Carlotta (played by Queen Latifah). Carlotta is a former singer who now does so in her church on Sundays, and who is struggling to accept her only child's transition.
Cotton is a driven person who while acting as a big sister figure to Star, Simone and Alexandra and helping them realize their dream of becoming a successful music group, is pursuing her dream of being accepted as her mother's daughter.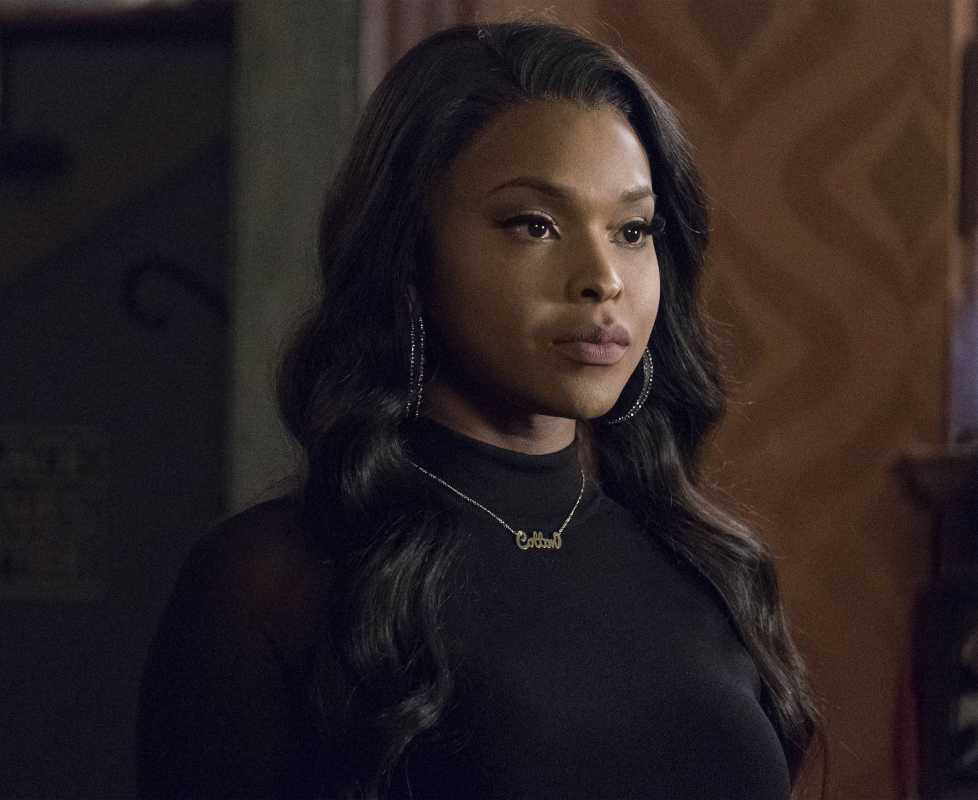 But it's going to be a bumpy contentious ride along the way for both of them to get to that point, and it has been interesting to watch that particular trans themed storyline develop on the show that comes on at 8 PM CST on FOX. .
She also representative of the segment of the trans community that is struggling with accomplishing a gender transition while on a low income.
Meanwhile Cameron Wirth is different from Cotton. The obvious difference is that she's an Ivy League educated attorney working at this New York boutique law firm.
Cameron is also in my lifetime the second Black trans character who not only is a major character on a show, but has a professional background (Maya Avant Forrester on CBS soap opera the Bold and the Beautiful being the first). It is in stark contrast in a landscape of Black trans characters that have either been played for comic relief, shock value, and have been sex workers, entertainers, a prisoner, or the murder victim.
We'll learn more about Cameron's backstory as the show evolves. I'm looking forward to seeing the show every Wednesday at 9 PM CST on CBS.
And I'm so happy they are fortuitously scheduled on Must See Trans TV Wednesday so that I don't have to choose one show over the other