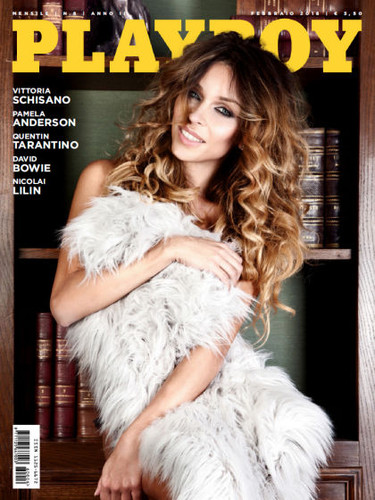 There have been three trans women who have done photographic spreads for Playboy magazine in Brazil's Roberta Close, Caroline Cossey and Ines Rau.
This month actress Vittoria Schisano joins that list with her appearance in the February issue of Italian Playboy. She may also be the first out trans woman to appear on the cover of Playboy.
You may recall that Vittoria announced at a 2011 press conference that she was transitioning, and ever since then the folks in Italy have gotten to watch her evolution into her true and beautiful self.
Another day, another interesting groundbreaking moment for trans women.