Trans Texans, our Mama and Papa Bears and allies have been anxiously watching a North Texas court case involving a young trans girl that unfortunately got politicized by the Texas Republican Party, the conservafool media and Texas evilgelicals.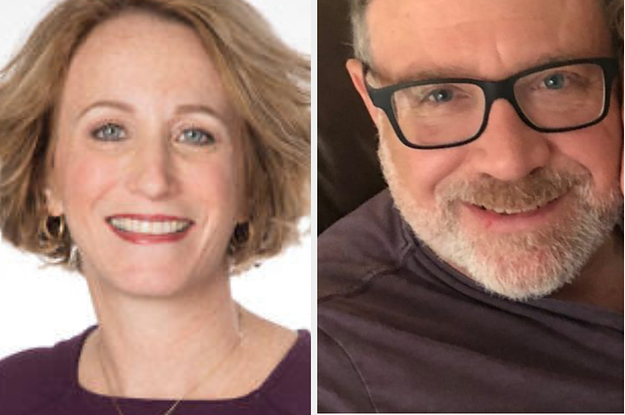 The saga started when Luna's mother, Dr Anne Georgulas, an American Academy of Pediatrics board certified pediatrician, filed for an annulment of their marriage from Luna's father Jeffrey Younger and sought full custody of their AMAB twins that was granted in 2016.
Luna had been exhibiting signs of gender dysphoria and has identified as a girl since age 3. Luna's clearly expressed female gender identity and gender dysphoria diagnosis was confirmed by a therapist who specializes in gender issues. Luna was allowed by Georgoulas starting at age 5 to express her femme gender identity full time.
Jeffrey Younger was opposed to this decision, and decided to get the Texas conservafools involved in their family business by claiming he objected to the transition on ;religious grounds'.
He set up the now defunct website SaveJames.com to raise fund for his case and started talking to conservative media outlets like the virulently transphobic LifeSite News, claiming that he was fighting to 'protect' his children. The SaveJames.com website raised $43,930 of its $75,000 goal before it was shut down.
The Texas Republican Party, eager for a distraction from a major scandal involving Texas House speaker Dennis Bonnen (R-Angleton) and never missing a chance to demonize Texas trans people in the process for their nefarious political gain, stuck their reprehensible noses in this family business.
They not only outed Luna, but also Dr. Georgulas. That outing of Dr Georgulas caused major drama in her life and led to vandalization of her property and attacks on her medical practice
As the Right Wing Noise Machine saddled up to attack and smear Dr. Georgulas, Gov Greg Abbott (R), Sen Ted Cruz (R) and Rep Dan Crenshaw (R) tweeted their support of Younger at the #SaveJamesYounger Twitter hashtag.
Our indicted TX AG Ken Paxton (R) along with Gov Abbott, quickly announced an investigation of the case was being launched by Texas Department of Family and Protective Services.
That investigation found that Luna identifies as a girl, and did so consistently in three interviews without both parents present. Luna also expressed during those interviews fear of her father because he refused to allow her to express herself as the girl she identifies as.
The Texas Freedom Caucus also stuck their reprehensible noses in this case. Rep Steve Toth (R-The Woodlands) pledged to author a bill that would declare transitioning of a minor child as 'child abuse', and Rep Matt Krause (R-Fort Worth) wants to introduce a bill banning the use of puberty blockers in children.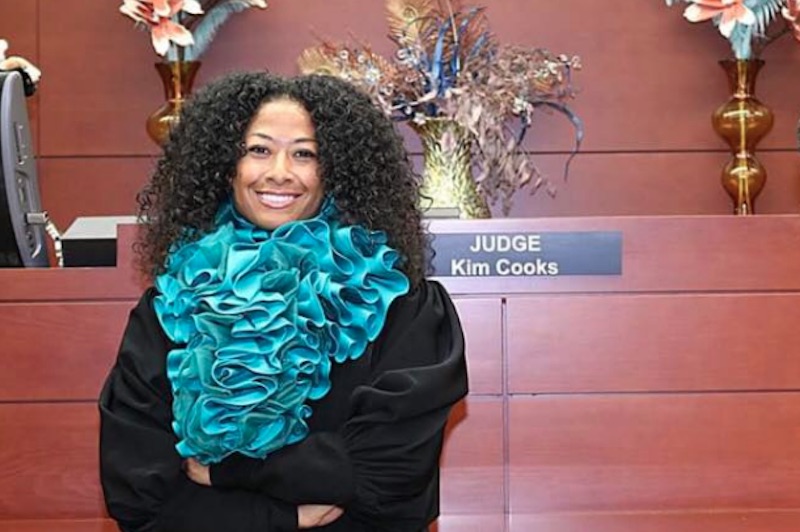 With the faux right wing outrage mounting, in October 2019 Judge Kim Cooks (D) of the Dallas based 255th District Court caved, reversed the previous court ruling in favor of Georgulas, and awarded partial custody of Luna to Younger.
That led to Georgulas filing a motion in November 2019 to have Cooks removed from the case after problematic posts about it popped up on Cooks' Facebook page and called into question her impartiality. (Cooks is up for reelection in 2022).
While the FB post was removed, the motion removing Cooks from the case was granted,by Judge Tena Callahan of the 302nd District Court in December 2019.
Judge Mary Brown (D) of the 301st District Court was assigned to the case with a hearing slated for September 25. The evilgelical devils are already busy spreading their special brand of hate in advance of this court date. The evilgelicals are also desperately trying to rev up the Right Wing Noise Machine and faux outrage in order to generate donations for the case.
According to my sources, the evilgelicals have resorted to picketing outside Judge Brown's house with bullhorns in order to loudly express their hateful selves and their brand of not so 'christian' love.
As for what Jeffrey Younger will do, the Texas trans community, our Mama and Papa Bears, our allies and the organizations who support us will be watching to see what happens with this trans youngling and her mother and act accordingly.
We are also only nine seats away from flipping control of the Texas House blue for the first time since 2002, so the upcoming November election will be an even higher stakes one for the Texas trans community.
Once we're past Election Day, the Texas trans community will also be watching and ready to fight any bill proposed by the TXGOP in the 2021 session that seeks to criminalize or end life saving early transition for trans kids.
We will also be watching for any unjust bills that seek to criminalize doctors for providing such treatment or that attack parents of trans kids.
And oh yeah, something else I need to say to the Texas Republican Party: Don't mess with Texas trans kids or their parents. It won't go well for you.