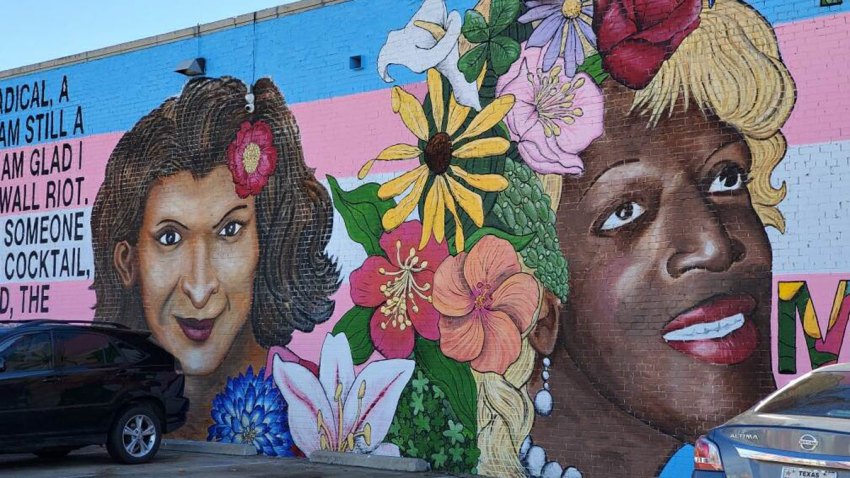 In more good news to start this week, the trans mural in Dallas that was vandalized last week has been restored. The mural is located at 4000 Cedar Springs Road in the heart of Dallas' gayborhood, and is the largest one in the world dedicated to honoring the trans community.
Dallas based artist Rafiq Salleh-Flowers did so on Sunday after some waste of DNA desecrated it by drawing mustaches on the faces of Sylvia Rivera and Marsha P Johnson back on December 8.
Dallas PD is still looking for the person who vandalized the mural, and if you have any information that will lead to the arrest and prosecution of this person, you are urged to contact DPD at 214-670-4413 with any tips you have.
I and the Dallas TBGLQ community are just happy the mural has been fixed