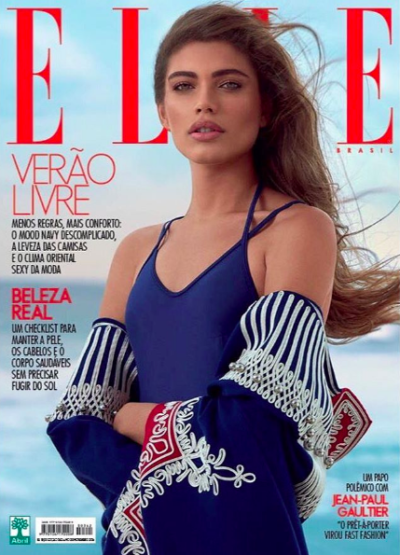 While we were embroiled in the final stages of our contentious presidential election, there was a little trans history being made in Brazil from the modeling world.
19 year old model Valentina Sampaio became only the second trans person ever since Lea T did so in 2011 to grace the cover of ELLE Brazil.
That ELLE Brazil cover featuring Sampaio was released in November 2016.
There was also a L'Oreal commercial that ran during International Women's Day of Valentina getting made up to take her new Brazilian ID photo.
She's just the newest member of the long stylish line of trans models that goes back to the 1960's that gets more beautiful , groundbreaking and expansive very day..