After being upset last week 20-17 by UConn with their all world quarterback Greg Ward, Jr on the sidelines for much of it, my fave college football team came into this matchup at TDECU Stadium with number 15 ranked Navy with a lot on the line.
The chance for an undefeated season were gone, but the Coogs still had much to play for Friday afternoon. The Cougars were not only playing for the AAC West Division title and hosting the inaugural American Athletic Conference Championship Game, they were also playing to keep their hopes alive for a New Years Six bowl game.
The Coogs took the opening kickoff, marched efficiently down the field to score and take a 7-0 lead they would never relinquish against a talented Navy squad determined to make their own history with their Heisman Trophy candidate senior quarterback Keenan Reynolds.
Navy quickly answered, but UH took a page out of the Midshipmen playbook by executing long clock eating drives and capping them off with touchdowns, helped immensely by going 16 for 19 on third down and going 2 for 2 on fourth down to forge a 24-14 lead at halftime.
But it was the Cougar defense stepping up big once again by forcing a critical turnover on Navy's opening drive of the third quarter and converting it into a touchdown that gave them a 31-14 lead.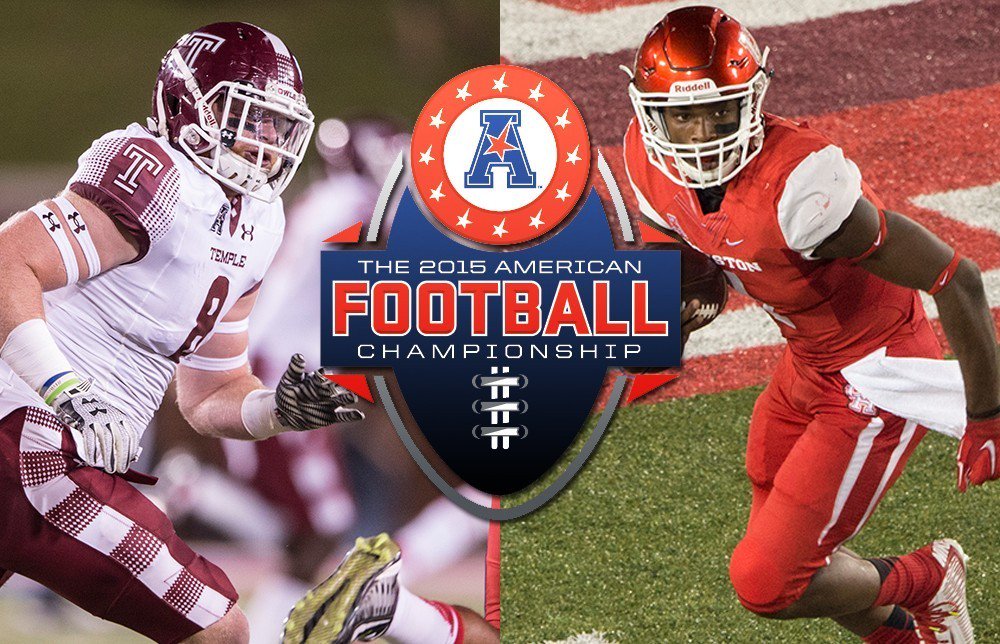 But Navy didn't quit. They fought until the final whistle. but UH was just too good on offense and prevailed 52-31 to clinch the AAC West Division title, move to 11-1 on the season and ensure the AAC Championship game would be held in H-town.
They will face AAC East Division Champ Temple (10-2) on December 5, and I'm hoping I can get tickets for that game. I'm also hoping they make more history by winning the AAC title and getting that spot in a New Year's Six bowl game.