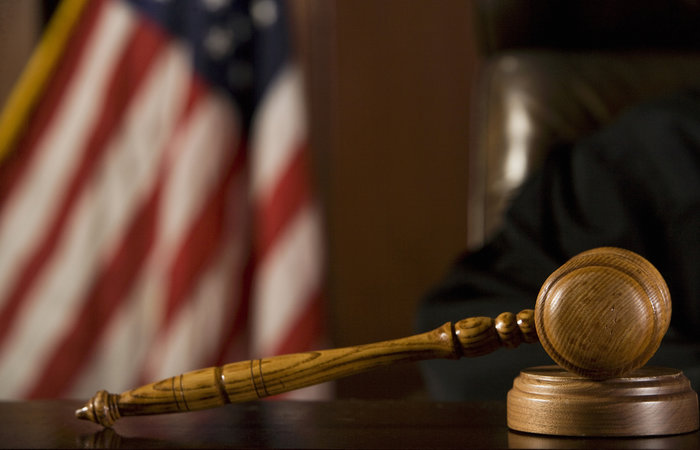 While we Texans await the results of an appeal to a case being heard by Reed O'Connor, a GW Bush appointed transphobic judge, the human rights of trans students got a major boost with two recent federal court victories in Ohio and Wisconsin.
It's also another clear example of pointing out who you elect as president matters because the POTUS selects the people who sit on the federal bench.
Increasing numbers of victorious court cases have found that transgender students are protected from discrimination under Title IX, including being forced into separate bathrooms.
Both cases involve trans students and bathroom access and these students trying for years to get the school districts to do the right human rights thing before turning to the court system. .
In Ohio, US District Judge Algenon L. Marbley (Clinton appointee) ordered that the Highland Local School District allow an 11 year old transfeminine student known as Jane Doe to use the girls restroom just like any other girls at her elementary school.
Judge Marbley found in a 45 page opinion that denying Jane Doe use of the restroom consistent with her gender identity violates Title IX.
The school district, which covers parts of Delaware, Knox and Monroe counties,filed the suit in June opposition to the DOE/GOJ Dear Colleague letter and lost. The attorney for the district have of course, appealed the ruling.to the Sixth Circuit Court of Appeals.
The Sixth Circuit is considered the most conservative leaning in the country, and this ruling holding up in it would be huge.
In the other trans friendly court ruling in Wisconsin, US District Court Judge Pamela Pepper (Obama appointee)declined to dismiss the federal discrimination lawsuit filed by Ash Whitaker and ordered the Kenosha Unified School District to immediately allow 17 year old student Ash Whitaker to be allowed to use the bathroom just like any other boys in his school.
Pepper found that KUSD had violated Title IX denying Ash the ability to use facilities consistent with his gender identity would cause him irreparable harm. She recognized the emotional, physical and emotional harm that the discriminatory KUSD policy had inflicted on him.
It was wonderful news to hear about these trans court victories in Ohio and Wisconsin. These cases are giving us hope in Texas that the courts in the Fifth Circuit will eventually wake up and recognize that trans rights are human rights, and that it's not okay to discriminate against trans students. ,