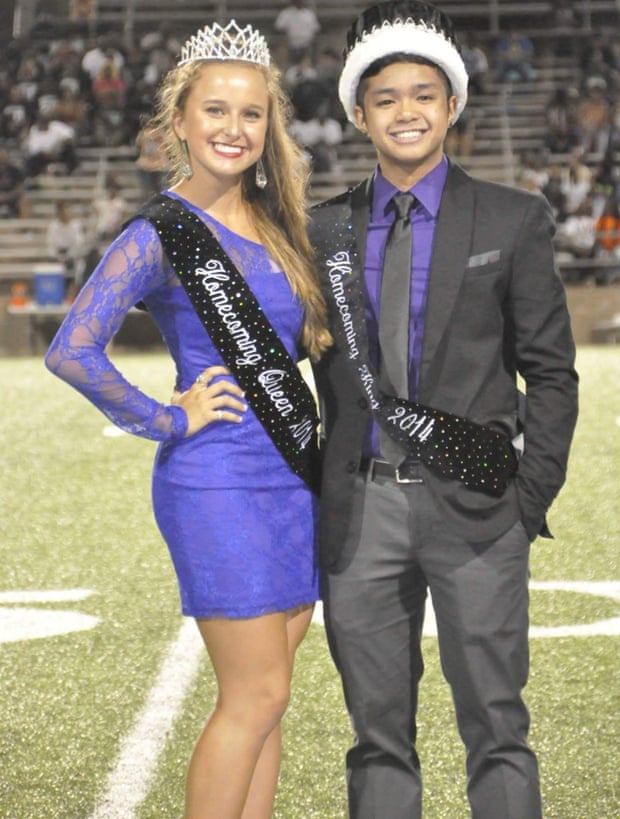 I keep telling you people who like to bash Texas at every opportunity that my home state and hometown has progressive tendencies built into its DNA. The kids that are growing to adulthood will ensure that no matter how hard the GOP tries to prevent it from happening, Texas will eventually go back to its blue and purple roots.
Was happy to hear that on September 12, a little Texas history was made as the first out trans masculine homecoming king in the Lone Star State was crowned in my H-town backyard.
17 year old Mel Gonzalez, a senior at Stephen F. Austin High School in Fort Bend County, had a goal of proving a transmasculine student could be elected homecoming king. He was simply aiming to get into the Top 5.
Well, he did much better than that. He discovered after he stepped onto the field at Mercer Stadium his classmates at this suburban high school just southwest of Houston selected him as their homecoming king.
He told Project Q that his win, combined with the win of transfeminine homecoming queen Scarlett Lenh in Sand Creek, CO proves that the country is moving towards acceptance for not just those
who are not heterosexual, but those who also identify outside of the
gender binary.
And yes folks, even in Texas, despite transphobic resistance at times, it's happening.
Congrats Mel on your historic win. Looking forward to seeing a trans feminine homecoming queen soon in my birth state.