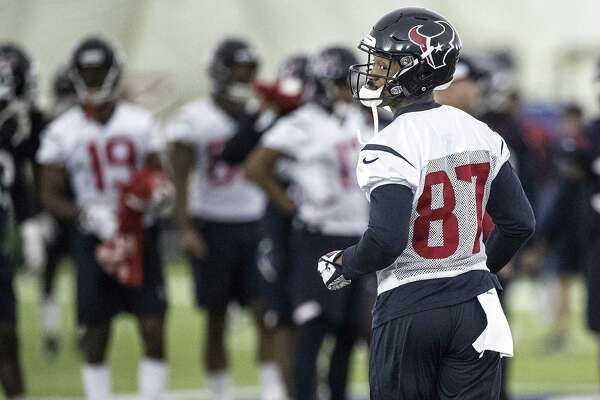 The calendar has flipped to November, the NFL trading deadline passed on October 30, and we're past the halfway point of the NFL season with my Texans, after stumbling out of the gate 0-3, now on a five game winning streak and in first place in the AFC South with a two game lead on the Tennessee Traitors.
And at the trading deadline, they added Demaryius Thomas to our receiving corps after Will Fuller tore his ACL in last week's win over the Dolphins.
In Week 8 of the NFL prognostication contest I have going with Mr Watts, both of us tied with 13-1 records, narrowly missing getting that first ever perfect week. I got the Seahawks-Lions game wrong, and Mike got the Cardinals- 49ers one incorrect.
I still have the lead going into the second half of the season, and it's time to build on it. Only have 13 games to pick because six teams, the Cardinals, Bengals, Jaguars, Colts, Eagles and Giants are all on their bye week.
Y'all know the drill. Teams I pick to win in bold print with the HOME team in caps. Mike's picks will be available via this link
Week 8 Results 2018 NFL Season Results
TransGriot 13-1 TransGriot 80-39-2
Mike 13-1 Mike 76-43-2
Thursday Night Game
Raiders over 49ERS
Sunday Early Games
Bears over BILLS
PANTHERS over Buccaneers
Chiefs over BROWNS
DOLPHINS over Jets
Steelers over RAVENS
VIKINGS over Lions
WASHINGTON over Falcons
Sunday Afternoon Games
Texans over BRONCOS
SEAHAWKS over Chargers
Rams over SAINTS
Sunday Night Game
PATRIOTS over Packers
Monday Night Game
COWBOYS over Titans