Since I'm the 2016 Netroots Nation Pundit Cup champion, I've been getting asked by many of my readers since I correctly called the Democratic presidential primary race back in February, what's my opinion concerning who is going to win the presidential election?
Before we get to that, I encourage you, especially if you're in the TBLGQ community or an ally or friend to us and love this country, to not only get registered to vote in your state or territory, but participate on Election Day by voting the entire ballot from president to dog catcher.
Here are the 2016 election deadlines for getting registered for the November 8 election in your state or territory.
The interactive map is courtesy of 270ToWin, so if you wish to play with scenarios of your own, you can go to their site and play with the maps.
And now, the TransGriot 2016 Presidential Electoral Map Prediction. This is what I believe will happen on November 8.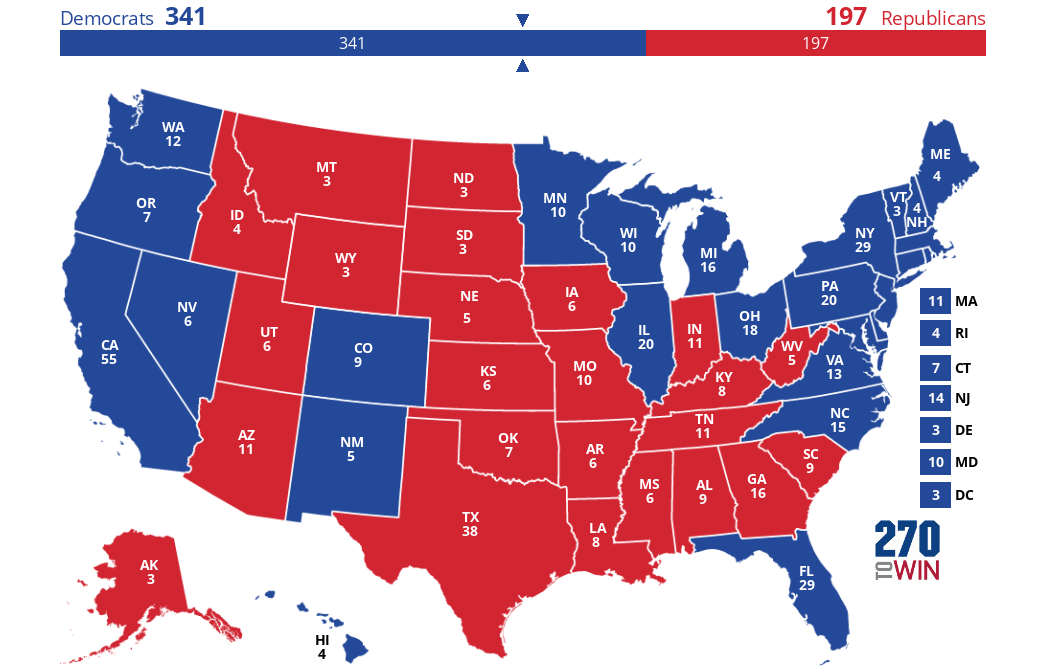 Click the map to create your own at 270toWin.com
I'm predicting Hillary Clinton will become our first female president in an electoral blowout .