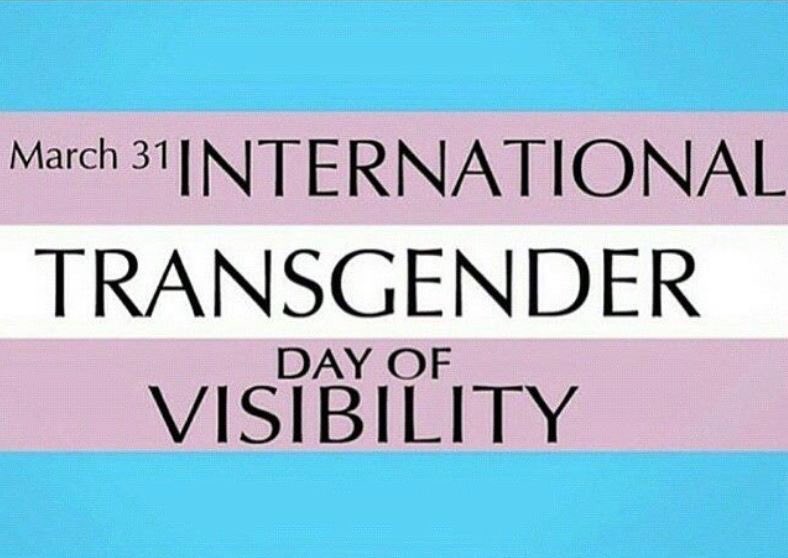 Today is the 8th annual celebration of the International Transgender Day of Visibility
It got its start in 2009because its founder, Rachel Crandall, believed we needed a day that was the polar opposite on the TDOR that focused on the folks who are living and our community successes.
One of the points I wanted and needed to drive home on this day is that visibility matters.
It is only because we have come out of the shadows, told our stories and gotten more politically active is why we have made the societal progress that we have made and the hatemongers see us as a threat worthy of spending millions to oppress.
Trans rights are human rights. They know it, we know it, and we have the facts and the moral high ground in this human rights struggle.
That visibility is also important for trans communities of color. Far too often in the Black community there is this impression that being trans is a 'white thing'. We have far too many sellout Black pastors and faux faith based haters in our ranks busy trying to use that impression to deny our existence,
No, boo boo kitties. Black trans folks exist. Gender variant people have been around as long as humanity has existed and live on nearly every continent ,including on the African continent where humanity started,
We aren't going away.
Black trans folks are also leaders, and it's past time the TBLGQ movement recognized that and the undeniable fact that if they want to win this human rights fight, it will be needed and necessary to hire us and pay us for our talents and abilities. If you don't wish to do that then don't get mad or upset when we build our own leadership tables.
So stand tall, be proud and when you're comfortable to do so, be visible.