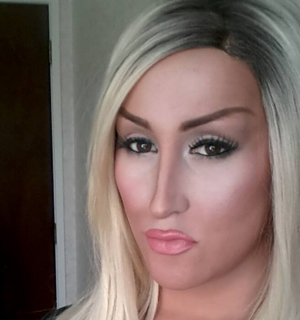 As I've been pointing out throughout the history of this blog, a trans human rights win or advance anywhere is good for trans kind everywhere on this planet.
In New Zealand, our trans siblings there and around the world are celebrating Dakota Hemmingson's recent Employment Relations Authority win that awarded her nearly $13,250 ($9680.65 US).
The Employment Relations Authority ruled Hemmingson was unjustifiably dismissed from her job and awarded her back pay of $3248 ($2373 US) and $11,000 ($8036.77 US) compensation for the hurt and humiliation the dismissal caused her.
The 23 year old Hemmingson was employed at a hair salon in Auckland for six weeks until she revealed to her employer Matt Swan on April 11 2015 she was transitioning. She was told by Swan that although he supported her move on a personal level, he was 'concerned about her safety' and in a later April 14 meeting that her transition 'didn't fit the commercial profile of the business', located in the Barkers clothing store.
She felt after that conversation she had no choice but to leave that job and resigned that day.
"It's a huge win for transgender rights and human rights, but personally its been a huge burden," she told the New Zealand Herald. "I didn't want any special treatment (at the salon) This was never about money or attention."
Hemmingson hopes that the positive Employment Relations Authority case ruling sent a message to employers to educate themselves on gender identity issues.
She said she was proud the case would set ERA precedent against discrimination aimed at New Zealand trans people in the workplace. And it's also more irrefutable evidence that we are also everywhere on Planet Earth, but trans rights are international human rights.