The political junkie in me was up late watching returns and election coverage until I finally called it a night at 3 AM. While I was focused on Texas, local and some key national races, I also had a nervous eye cast in the direction of Massachusetts to see what was happening with Question 3.
After a trans non discrimination law was passed in 2016 with public accommodations language, the Axis of Anti-trans Evil in the Bay State gathered signatures to put it on the ballot.
It was the first time we'd had a trans rights law put on the ballot for potential repeal, and the stakes were high surrounding Question 3. A loss using the same bathroom predator attacks in a blue state means that us red state folks would probably spend 2019 fighting a red tide of anti-trans referenda. A win means our Massachusetts trans and GNC fam keep that hard fought for law.
The national trans community justifiably saw this as a must win referendum. Laverne Cox, VA Del Danica Roem, Trans United Fund and other people went to the state to help the YES on 3 team get what turned out to be a huge win for American transkind as the Trump misadministration is preparing to ramp up anti-trans oppression.
Question 3 was a resounding win for the trans community 1.5 million Massachusetts voters, or 67.7 percent, voted YES to preserve the current anti-discrimination law and support transgender rights. About 700,000 people or 32.3 percent, voted NO.
While the Massachusetts Question 3 referendum was the big news for Trans Election Night 2018, we also had in New Hampshire two more trans women get elected to state legislatures.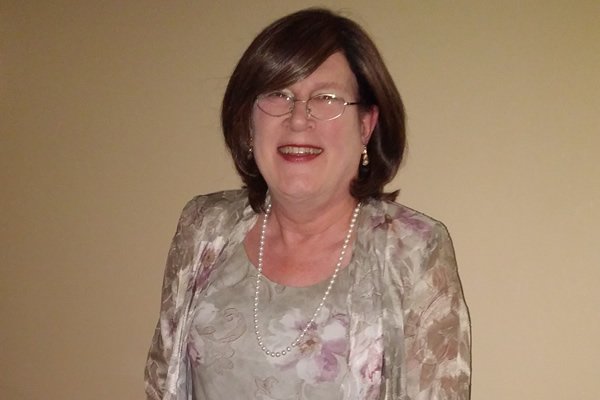 Gerri Cannon and Lisa Bunker were elected to the New Hampshire House. Cannon finished second in the Stafford County District 18 race. Bunker will represent Rockingham County after she won in District 18, that includes the city of Exeter.
Brianna Titone's race in Colorado is too close to call at this moment. She's trailing by 400 votes in the race for the open Arvada area HD-27 seat In another open seat race in Montana's HD 52, Amelia Marquez is trailing Republican Rodney Garcia by just 205 votes
As for the other trans candidates in this cycle, Christine Hallquist's bid to become the first ever trans governor fell short in Vermont, but she got an impressive 40% of the vote.
Martin Rawlings- Fein and Mia Satya fell short in their San Francisco school board races,
In my home state of Texas, Finnigan Jones got 44% of the vote, but lost to incumbent Republican Tony Tinderholt. The Austin City Council races also didn't break Danielle Skidmore's or Jessica Cohen's way in their respective council district races.
So we trans Texans are still waiting for our first elected trans officeholder.
So while we had a great night, it definitely could have been a lot better. These close races will eventually break our way and result in more trans people getting elected and #TransformingPolitics when we do so.
But we did take more steps toward making that political day happening