Like a lot of Trans World peeps I was more than a little heated when the women of POSE were once again snubbed for Emmy consideration despite stepping up their acting games and putting in some Emmy worthy performances.
Tell me you didn't cry watching Candy's funeral? Or laugh your azz off when Elektra read that Karen for filth in that Hamptons seafood restaurant scene.
Billy Porter was nominated for and won an Emmy last year for his Pray Tell performance and is now only lacking an Oscar to become only the 15th person ever to complete the EGOT.
What's the EGOT you ask? An EGOT is when an entertainer during their career wins an Emmy, a Grammy, an Oscar and a Tony Award.
So yeah, he's mad talented. He also said this when being interviewed last year for his historic Emmy win. The part I'm salty about starts at the 2:51 mark of this video
That video with his 'we in the building' comment is heightening my irritation with that comment a year later. While Porter received a second consecutive nomination for playing Pray Tell, the POSE women got snubbed for a second consecutive year.
You can still be in the building and still be ignored. You Mr. Porter and your fellow cis people all need to recognize that despite the 2020 Emmy nominations for Rain Valdez and Laverne Cox (and congrats to both those amazing women) the #EmmysSoCis.
Brian Michael Smith and Scott Turner Schofield are talented trans masculine actors who were not given 2020 Emmy consideration, either.
Yes, trans actors are in the building. But they still have to fight tooth and nail for the few roles in which trans women play trans feminine characters. Hell, trans women have had to fight just to play a cis feminine character in Hollywood.
Trans masculine actors have to fight just as hard to play a trans masculine character. It took a major outcry from our community to get Halle Berry to reconsider a role in which she would be playing a trans masculine person. Same with getting Scarlett Johansson to change her mind about playing Dante 'Tex' Ritter in the Rub and Tug movie.
Trans women actors have a problem getting trans feminine roles because studio execs and casting directors are still fixated on putting cis male actors in drag to play those roles.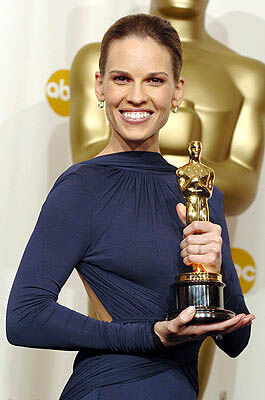 And to our trans community's horror, those cis men (and a cis woman in Hilary Swank) have gallingly gone on to win the awards trans actors get routinely snubbed for by telling our trans stories..
So no, trans people aren't even close to having equity or seeing the change you claimed had come in that 2019 interview. Your Emmy interview to our ears sounded like the dismissive 'wait your turn' crap we've been hearing from Black gay men with clout for over 50 years.
The way Black trans women are being genocidally murdered also adds a fierce urgency of now element to not only this situation, but everything we do.
POSE is one of the few productions in Hollywood in which we not only get to tell our stories, we have trans people in front of and behind the camera writing and directing them like Janet Mock and Our Lady J. That makes it a unique and beloved show in our trans community, and we want to see MJ Rodriguez, Dominique Jackson, Angelica Ross, Hailie Sahar and Indya Moore succeed.
That means if these women's POSE performances merit Emmy recognition, we want to see them nominated for those performances. If those nominations then turn into trans historic Emmy wins, we're good with that.
That is also the case for the trans folks working behind their camera. If they are doing award worthy work, they need to be recognized for that.
Frankly, I love seeing all my Hollywood trans family succeed whether you are in front of the camera or behind it. The measuring stick for how successful you are in Hollywood is winning or being nominated for major awards like Emmys, Oscars, or Golden Globes.
But to have a shot an winning an Emmy or any of those awards I mentioned, you have to be nominated for it. This is the flaw in Billy Porter's 2019 'we in the building' speech.
You can be in the building all you want. But if you're in the building, doing exemplary work, and are still getting ignored for unspecified reasons up to and including Hollywood transphobia and anti-Blackness, that's a problem that needs to be called out and addressed.