Last month I talked about the situation of Amruta Soni, an Indian trans person whose visa application was held up to visit the United States to attend the recently concluded Philadelphia Trans Health Conference.
Soni eventually got her visa and was able to get to Philadelphia for the conference and her panel.
But I'm hearing disturbing news that it has happened once again for another group of trans women trying to get visas to travel to the US for an event, and I'm not a happy camper about that.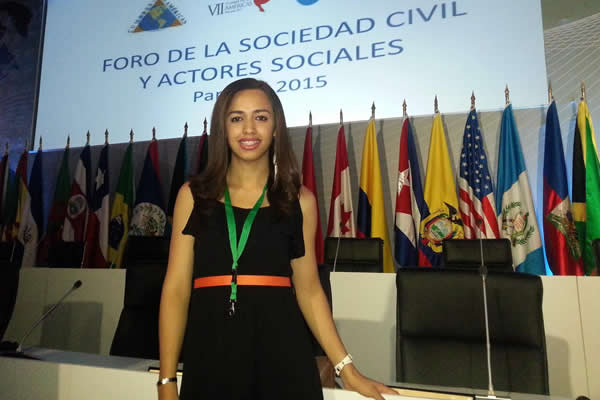 According to the Washington Blade, three Central American trans feminine activists, Mixair Nolasco, Stacy Vasquez Velasquez and Ambar Alvarado Alfaro from Panama, Guatemala and El Salvador were invited to attend the Organization of American States (OAS) General Assembly that took place June 15-16.
They unfortunately missed it because they were denied visas by embassy personnel in their home nations.
The trio brought their passports, the OAS invitations, and all necessary paperwork in conjunction with their visa applications for those embassy visa interviews, but were denied by US Embassy personnel working in those nations.
One embassy staffer exhibited a shocking level of ignorance by not even knowing what the Washington DC headquartered OAS was.
These nations these trans women are from are also nations in which the human rights situation for trans persons is problematic, as the recent murder of a Salvadoran trans activist is a glaring example of.
The Inter American Commission on Human Rights (IACHR) LGBT Rapporteurship was aware of the situation, and not happy these activists could be there to testify about the conditions for trans women in these Central American nations. The IACHR has previouslyexpressed concerns about the inability of trans person to travel to Washington DC to participate and testify in hearings concerning human rights related issues in the Americas.
Randy Berry, the US special envoy to promote global LGBT rights, insists there isn't a problem and told the Blade, "I'm quite satisfied that there is not an issue of discrimination on the issue of gender identity. As a policy point we work very, very hard against it."
But tell that BS to Amruta Soni and the trans activists who were denied an opportunity to tell their stories at the just concluded OAS General Assembly.
You have a transphobia problem in various US embassies that it negatively impacting the ability of international trans people to travel to the US for whatever reason they need to do so.
And that problem needs to be fixed.