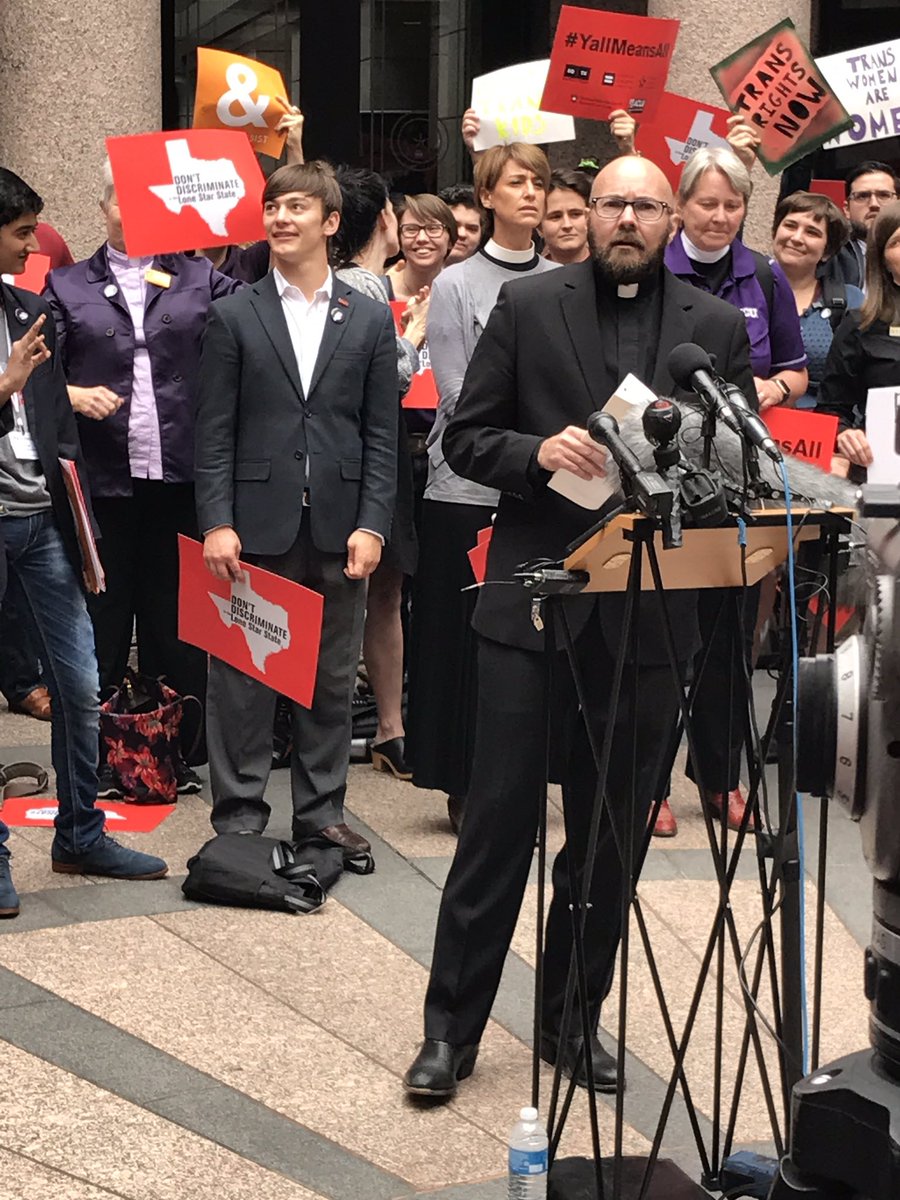 There was a #StopSB6 rally that Equality Texas organized starting at 11:45 AM to push back on SB 6 that I wanted to attend but after a few moments of observing it, the problem with it became glaringly apparent to me.
While I agreed with many of the comments that were expressed in the time that I did watch it, and I appreciated the fact you has a trans masculine and trans feminine person speaking it was problematic in the wake of the conclusion of a month is which we lost five Black trans women, not one Black trans person was tapped to speak at it.
And oh yeah, I was there in Austin to lobby against SB 6.
The reason I'm posting about is that I was pissed off having to watch a Black pastor from San Antonio earlier today violate several commandments while talking about the effects of their non discrimination ordinance, and thinking about the fact that so far, we haven't had anyone from my demographic group being shown as speaking for the trans community and against SB 6.
Visibility matters. It especially matters when we are fighting a pitched battle to educate and inform my African American community about trans issues.
It is important that we have Black TBLGIQ people and our allies vocal in this trans rights fight be seen and heard during these press conferences because there is this mistaken belief in elements of the Black community that being trans is a 'white thang' . And why wouldn't they have that perception when the only people my people see speaking in the media in opposition to SB 6 that purport to rep all demographics of the community are overwhelmingly white?
May I also remind you that some of the people who share my ethnic background are Texas legislators that will be voting for or against this SB 6 bill.
Black trans people aren't just here to entertain you, provide melanin for your photo opps or be the 'tragic transsexuals'. We're trans folks trying to live our lives to the best of our ability. We helped jump off Stonewall. We're pioneers and innovative leaders in this movement.
We're also more than qualified to talk about trans human rights issues, especially when we show up for everyone's human rights fights in addition to the one our people have waged since 1619.
I'm disappointed that once again an opportunity was missed to send a message to the assembled media that Black trans people exist and their lives matter as well.
We Black trans people exist. That message to my people, however in order to be received, sometimes has to be sent by people who look like me.