I noted with interest a conversation Renae Taylor had on her FB page recently in which she talked about the struggle we trans advocates have just making enough money to sustain our lives or the viability of our organizations.
She expressed a wish that a fund be created that would pay the bills of a trans advocate for at least a year so that they can focus full time on advocacy work instead of having to work non advocacy jobs to pay bills.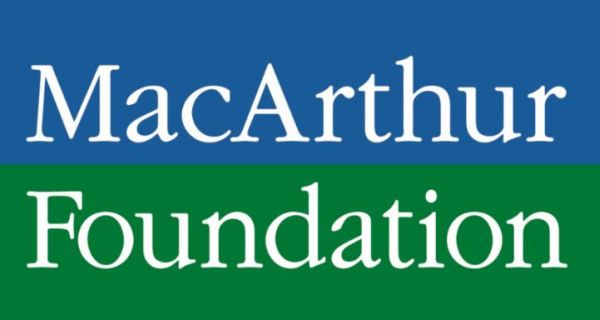 Renae's modest proposal sounded to me similar to the MacArthur Foundation's Fellows Program, or what is called the 'Genius Grant'.
Fellows must be citizens or residents of the United States, can be working in any field, and have shown "extraordinary originality and dedication in their creative pursuits and a marked capacity for self-direction".
The Foundation doesn't take applications for it. They solicit at a certain time anonymous and confidential nominations that are reviewed by a confidential group of a dozen people. Those people review the nominations and recommend awardees to the foundation president and board of directors.
Usually the first sign that a person has won a MacArthur Fellowship is when they get a congratulatory phone call from the Foundation. According to the website, 'The fellowship is not a reward for past accomplishments, but rather an investment in a person's originality, insight, and potential". However, it is considered a significant honor to receive it.
MacArthur Fellows get a no strings attached $625,000 grant paid to them in quarterly installments over a five year period.
That is a life changing amount of money. These fellowship grants have been awarded to 945 people since 1981, and people such as Marian Wright Edelman, Junot Diaz, Ta-nehisi Coates and Alison bechdel are just some of the distinguished people who have received MacArthur Fellowships.
So back to discussing Renae's idea.
The trans community and trans activism suffers from a major lack of significant investment in our organizations via a vis organizations primarily focused on the lesbian and gay community. If those trans organizations are focused on trans communities of color, they get even less funding than their white trans counterparts..
Heaven help that trans organization if it is based in the eleven state southern US region, AKA the former Confederacy. It gets as a whole only 8% of the available donor funding made to TBLGQ organizations, with the majority of that money being gobbled up by Atlanta and Houston based orgs. These underfunded trans organizations are fighting well funded right wing orgs with people who get paid quite well to come up with ways to oppress us. The ED's of many of the anti-trans hate orgs are making just on their salary alone, more than the annual operating budget of many POC trans led organizations.
And since 2014, the trans rights legislative battles have predominately been in the southern US. Considering we're majorly outspent, it's a miracle we have been as successful and do the work we do on basically a shoestring budget.
So imagine what we trans folks could do, especially in communities of color if we could spend our days working full time in well funded organizations to help our communities,
Imagine if our most talented advocates didn't have to do Go Fund Me appeals just to get the money to pay their bills or have to spend time being stressed out and worried about how next month's bills are going to get paid
Just having them paid for a year would be a load off the minds of an advocate, and would allow them to focus on doing what is needed for the community and allow them to save what money they may earn elsewhere.
That's why Renae's idea is an intriguing one. The question is where would the seed money come from for it?
Would be nice if Renae's idea became a reality, because at this critical point in our trans human rights struggle, we could definitely use the investments in our trans advocacy infrastructure and our people. .