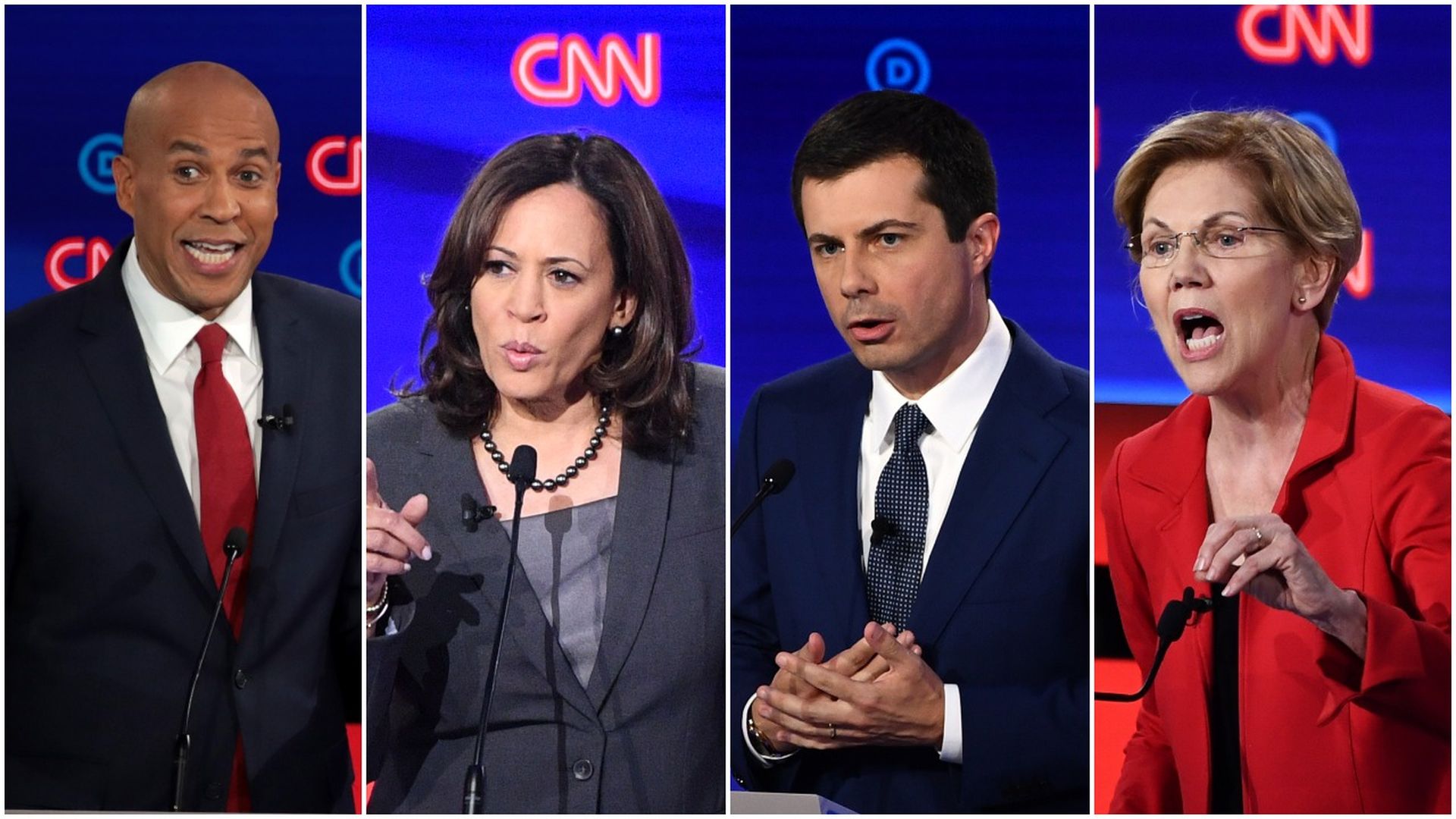 As many of you political junkies are aware of, yesterday was the last day for the remaining 2020 Democratic presidential primary candidates to qualify for the September 12 debate in Houston
The standards were doubled to require that candidates seeking to be on that stage reach 2% in four DNC approved polls and draw 130,000 unique donors. 400 of those donors need to be from at least 20 different states.
Ten people qualified to be in the H&PE Arena on the Texas Southern University campus in two weeks.
They are former Vice President Joe Biden, Sen. Kamala Harris (D-CA), Sen Elizabeth Warren (D-MA), Sen Cory Booker (D-NJ), Sen Amy Klobuchar (D-MN), Mayor Pete Buttigieg, former Rep Beto O"Rourke, former HUD Secretary Julian Castro, Andrew Yang and Sen Bernie Sanders (I-VT)
The rest failed to make the cut, meaning there will be only one night of debates in Houston.

The scramble is on for tickets to the event, with current TSU students, faculty and staff getting first shots at the tickets for the event in the 8100 seat venue starting at 12 noon CDT on Friday August 30.
TSU is also planning to have a campus debate watch party in Sawyer Auditorium for students, faculty, staff and the general public
Looking forward to all the debate related candidate events that will be taking place in the 713 during that week