I had an unexpected additional day in the Twin Cities after the event because of a massive spring storm that slammed the state with several inches of snow combined with sustained 25 mph high winds that cancelled flights at MSP.
That storm also resulted in the cancellation of my return flight home to Texas, but I wasn't too pressed about it. I needed the additional day of rest because I know when I get back home I'll be going back to Austin to deal with our TXGOP legislative craziness.
I had a wonderful first visit to the Twin Cities and the state of Minnesota to participate in the second annual Andrea Jenkins Lecture Series. While I was disappointed I didn't get to see more of my Minneapolis trans family because of the approaching storm, there were 100 souls who braved the weather to see Dr C Riley Snorton and myself.
In addition to Andrea dropping some of her poetry on us, Dr Snorton and I took to the Mayo Auditorium stage to discuss Black trans history and other subjects over the next two hours.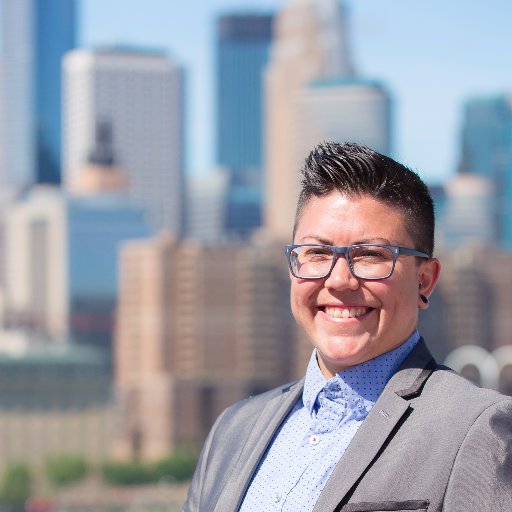 And yes, it was wonderful to see Rev Lawrence T. Richardson and Councilmember Andrea Jenkins again and meet Dr. Saby Labor , the director of UM-Twin Cities Gender and Sexuality Center for Queer and Trans Life.
It was also a pleasure, honor and privilege to reconnect with Dr Snorton, and I'm going to enjoy reading his latest book on the plane ride home. I also discovered Dr Snorton and I have a mutual acquaintance in his University of Chicago colleague Dr Kristen Schilt.
I also got to do some touristy things before the snowstorm hit like see the world famous First Avenue nightclub where Prince, The Time and countless other music legends have performed. I visited the Mall of America and went to Nicollet Mall downtown to see the Mary Tyler Moore statue.
Did I visit Paisley Park? Not this time. It's in the 'burbs and off the beaten public transit path, so I'll save it for a future trip.
But what I do wish to say is thank you Minneapolis for a wonderful first visit, and hope I can return to the Twin Cities soon.
Texas, I'm headed back home.