 Borrowing the idea from my fab homegirl Eden Lane, but expanding on it.
The question she asked on her Facebook page is what moments stood out for you in 2018? I'm going to narrow it to the moments, in no particular order, that stood out for me that trans people had a hand in.
1. Three more trans state legislators elected.
VA Del. Danica Roem is no longer the only trans person currently serving in a US state legislature. When the New Year commences, she will be joined by two new state legislators, Lisa Bunker and Gerri Cannon in New Hampshire, and Brianna Titone in Colorado that will increase our total of trans state legislators to four.
Bunker (left) and Cannon were part of a blue tsunami in the Granite State that flipped both houses of the state Legislature, both congressional districts, and the Executive Council back to Democratic control
Titone was also part of that midterm election blue wave. She won a close race in Colorado's HD-27 to flip that district from red to blue and make history in the Centennial State as its first openly trans elected state rep.
Note that all these trailblazing trans legislators are members of the Democratic Party.
2. Angela Ponce competes in Miss Universe 2018.
Angela Ponce made history by not only capturing the Miss Spain-Universe crown, she became the first out transperson to compete at the world's premiere beauty pageant since it was opened to trans women in 2012.
While some haters emerged as usual, Ponce shook them off with class and dignity.
She also captured the world's hearts as they followed her journey to Bangkok to compete. Although she didn't make it to the 20 semifinalists on stage, she was given the honor of walking the stage during that world wide broadcast.
3. Dr. Kortney Ryan Ziegler named to the EBONY Power 100

Was proud to note that our trans brother Dr Kortney Ryan Ziegler was named to the EBONY magazine Power 100 list. That's a BFD in the Black community to be named to this list by one of the iconic publications in our community.
It's also another example of the Black Trans Excellence that is part of our DNA.
Ziegler produced the award winning documentary Still Black: A Portrait Of Black Transmen and is contemplating doing more documentary projects focused on our community in 2019.
4. The all trans models Marco Marco fashion show.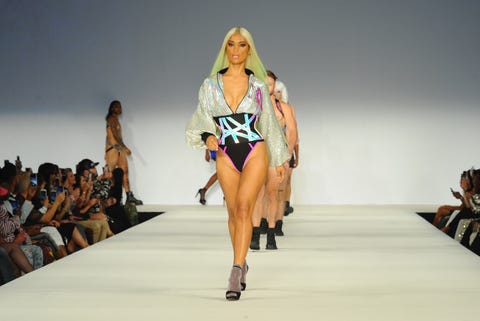 One of the highlights of and the most talked about events during the fall edition of New York Fashion Week was the Marco Marco show. All 34 models ripping the runway, be they trans feminine, trans masculine or gender nonconforming, were from our community.
It was historic and empowering not only for our community, but for the people participating in it.
Will be interesting see if more trans models show up at the spring NYFW shows as a result of this show.
5. POSE debuts.
This FX show was one I was eagerly awaiting the debut of in June because it featured trans people in front of and behind the camera.
A record five trans women, MJ Rodriquez, Indya Moore, Dominique Jackson, Hailie Sahar and Angelica Ross were cast for principal roles. Janet Mock and Our Lady J are writers and producers. Leiomy Maldonado coordinates the dance numbers.
During the entire first season of POSE, other trans actors like Trace Lysette, Laith Ashley, made guest appearances on the show. I was also struck at times how many of the episodes hit home emotionally for me because they touched on subject that many trans peeps are familiar with.
POSE has received rave reviews, and was renewed by FX for a second season.
6. Nicole Maines gets role on Supergirl
I was thrilled to find out that Nicole Maines, one of our real life community superheroes, had been tapped to play the trans superhero Dreamer on the CW show Supergirl.
Maines is playing Nia Nal on the show, a young cub reporter who Kara Danvers takes under her wing and mentors as was done for her by Kat Grant.
She comes out as trans to her boss James Olson, and as season 4 progresses, is becoming increasingly aware of her superpower to predict the future via her dreams.
I'm parked in front of the TV on Sunday nights watching her.
7. TransGriot wins GLAAD Media Award
Have to include myself on this list since I did make some trans history this year. In April I became the first trans blogger to win a GLAAD Media Award in the Outstanding Blog category.
It was my third nomination, and I beat out some stiff competition to get it.
And it definitely looks wonderful on my trophy shelf.
8. Another successful BTAC conference in Dallas
The 7th annual Black Trans Advocacy Conference that ran from April 23-29 in Dallas was once again a success.
It broke its all time attendance record that was set last year. There was a new BTIPS king and queen crowned. BTAC had its most gender non conforming attendees ever, and was a memorable week in the Lone Star State for the peeps in attendance.
It even got news coverage in the Dallas Morning News this year.
For those of you who wish to check it out for yourselves in 2019, the dates for the 8th annual event will be April 23-28 at the Wyndham Dallas Suites- Park Central
9.. Raquel Willis named an OUT Magazine Executive Editor
I have much love and respect for my fellow writer Raquel Willis. I was pleased to hear the news that she was tapped to become an executive editor at OUT magazine last month after several years with the Transgender Law Center.
She's just another sterling example of Black Trans Excellence personified
So looking forward in the New Year to see what happens for her and what exciting changes happen at OUT during her tenure.
10. You survived and thrived as a trans person
The last one is dedicated to everyone in this community here and around the world. You survived and thrived in a world that is being maliciously hostile to us.
You persisted in living your best life, and doing whatever it took to make the world better for our trans younglings Sometimes it was the trans younglings showing us trans elders the way and being unapologetic about it.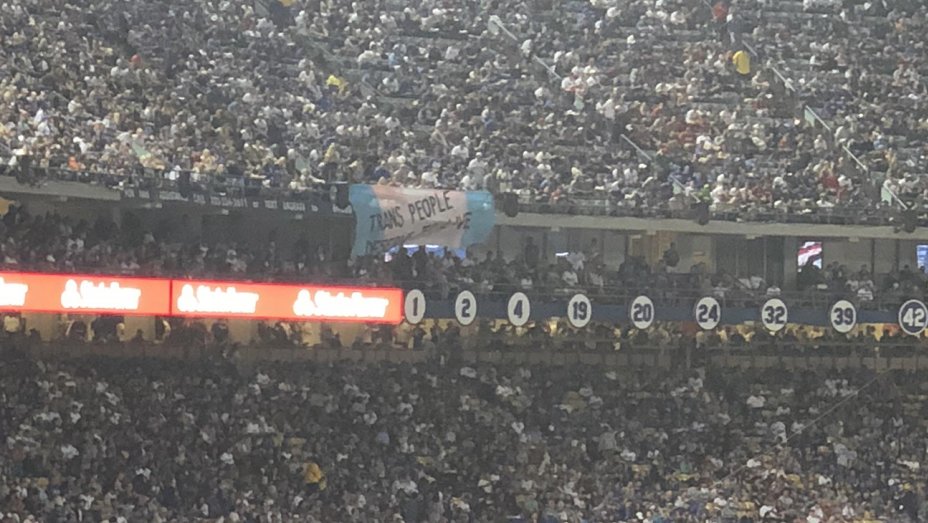 We still have work to do to get the message out there that trans rights are human rights, we won't be erased, and we will fight with every fiber of our beings to make 2019 a better year for trans kind than 2018 was.