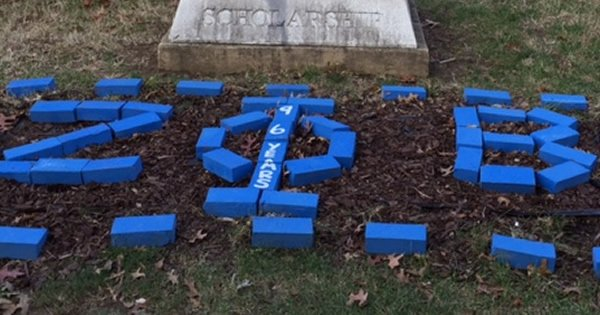 I've had a week to think about what happened, and like my Black trans sisters around the country I'm still pissed off about the Zeta Phi Beta Sorority Inc trans ban.
I'm upset not only because this came out of left field, but the news broke as a Black trans woman was beaten in Dallas.
As for the cis folks trying to deflect this outright trans discrimination by saying that we trans people should form our own sororities, or not 'force ourselves into Zeta Phi Beta', miss me with that noise. Saying that smacks of the same separate but unequal song we've heard sung during Jim Crow segregation.
Yes, we Black trans women could (and have) .created our own sorority. But they wouldn't have the gravitas of a Divine Nine one and would take decades to get to that level.

Two of the four D9 sororities, Alpha Kappa Alpha and Delta Sigma Theta, are over a century old. The other two, Zeta Phi Beta and Sigma Gamma Rho, are approaching their centennial years in 2020 and 2022
The Divine Nine sororities are organizations that collectively have over 500, 000 professional Black and other non-Black cis women in the USA, Canada and around the world in their ranks.
Divine Nine sorority member are involved in business, sports, media, entertainment, science and technology, the military, politics and government at all levels. The D9 national and regional conventions are sought after by civic convention bureaus across the country.

Their national and regional conventions also serve as networking events for their members. .

My mom, sister and several cousins are AKAs. I grew up in a neighborhood surrounded by the pretty girls that wear 20 pearls. I read my mom's Ivy Leaf magazines when she was done with them.
When I lived at home I drove Mom to her chapter sorority meetings, and I'm well versed in the history and traditions of. Alpha Kappa Alpha Sorority Inc. My late godmother was a Sigma Gamma Rho, and I have friends and colleagues I have mad love and respect for in all the D9 sororities.
.
But which one would I have pledged if the opportunity had presented itself? I probably would have pledged AKA. But there was one problem. When I was in college, I wasn't in the right body to be considered for membership.
Back to discussing the Zeta trans ban. It's bull feces, it reeks of transphobia and is extremely infuriating. There is no justification for banning qualified out Black trans women who are down with the culture and history of D9 sororities. If it is that trans woman's wish to join and be part of writing their next chapters of service and legacy to the Black community , that trans woman should have the option of doing so, and the chapter in question should have the option of accepting her as a member or not..What pisses Black Trans World off even more is knowing that Zeta Phi Beta bans trans women, but would have no problem admitting a qualified white cis women or other non Black cis woman in their sacred circles. But since you made it clear you don't want us, your loss. You'll miss out on some amazing women that another D9 sorority will hopefully be wise enough to admit into their ranks
The ban is not only ignorant on its face, it is discriminatory and dehumanizing. It also sends a negative message to us and Black trans feminine kids that trans people aren't wanted by your organization that claims to be diverse and welcoming.
The Zeta Phi Beta trans ban not only makes TERF's and evilgelicals smile, it also reinforces the stereotype that Black cis people are more transphobic and homophobic than other ethnic groups.The sad part is I know some amazing people who are members of Zeta Phi Beta Sorority, Inc. And news flash for you transphobes, some of them are trans.
I hope the people who support us inside the organization are doing what they can to point out just how transphobic and disastrous this looks to the outside world.