In the wake of what happened to Calliope Wong at Smith College when she attempted to enroll at that school, I asked the question back in 2013 on the blog when Spelman would admit trans women, and if they did, how would they handle the situation Smith fumbled badly at the time if a qualified Black trans feminine identified student wished to enroll there?
Now I have a definitive answer to that question. Spelman would enroll that trans feminine student, and they will start doing so during the fall semester of the 2018-19 school year.
Spelman is the elite women's college in HBCU academia, and I believed back in 2013 it would inevitably come to the decision to open their doors to trans women who in the words of President Mary Schmidt Campbell, 'consistently live and self-identify as women, regardless of their gender assignment at birth.'
So what that means is if my trans nieces Trinity and Ellie wish to consider attending Spelman, they have the option when it's time to choose a college and have the grades to do so, can add that school to their collegiate wish list.
According to a letter from President Campbell released to Spelman students, Spelman has had a task force composed of students, faculty, staff, trustees and alumnae have been discussing the issue since last semester.
As for those of you asking how this policy impacts trans men, as a women's college dedicated to serving high-achieving Black women, it doesn't not admit folks who consistently live and self identify as male as Spelman students.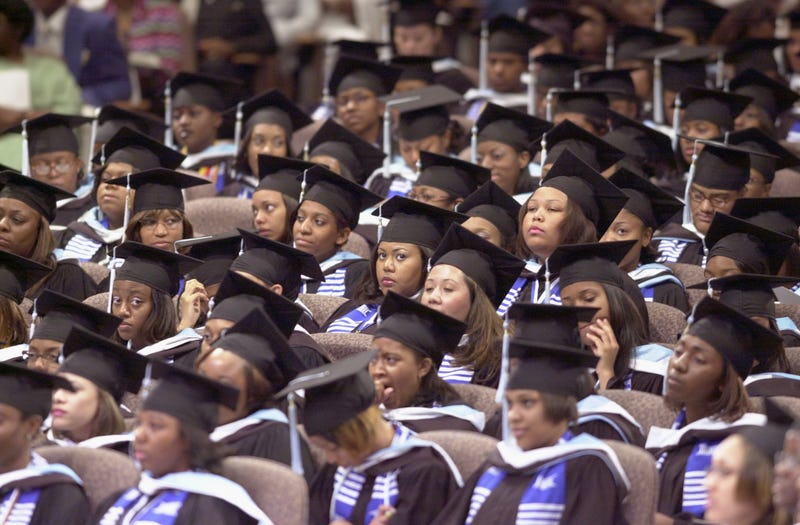 The exception to this is if a trans masculine person transitions AFTER they have been accepted and enrolled at Spelman as a female student. They will be allowed to continue pursuing their degree on campus and graduate from Spelman.
President Campbell in the letter also called for an implementation committee to be empaneled to consider how the new admissions policy will affect the Spelman campus community.
As you probably guessed, the transphobic Hateraid already started flowing from the ignorant corners of the Black gossip blogosphere, but the decision is being met elsewhere with generally positive commentary.
And so happy that Spelman has joined Bennett College, the other HBCU dedicated to educating Black women, in opening their doors to qualified trans feminine students.