I'm here after another ride on the Bougie Bus in the ATX again, and it doesn't involve me spending a huge chunk of my day at the Pink Dome.
Instead, I'm on Forty Acres, AKA the UT-Austin campus to participate in their inaugural Educate Out Loud Symposium. I'm delivering their closing keynote later this afternoon.
But it's still Friday, which means I gots to call a fool out this week.
Honorable mention number one goes to the Bernbots, who have been losing their collective minds since their lord and political savior lost big in South Carolina and subsequently on Super Tuesday, and have been blaming everybody but their piss poor candidate.
Honorable Mention number two is a group award for the Trump Misadministration, for the way they have botched this response to the COVID-19 Coronavirus
Honorable Mention number three is Donald Trump. Just pick a lie and idiotic action of his for this week.
This weeks Shut Up Fool winner is Rep Matt Gaetz (R-FL)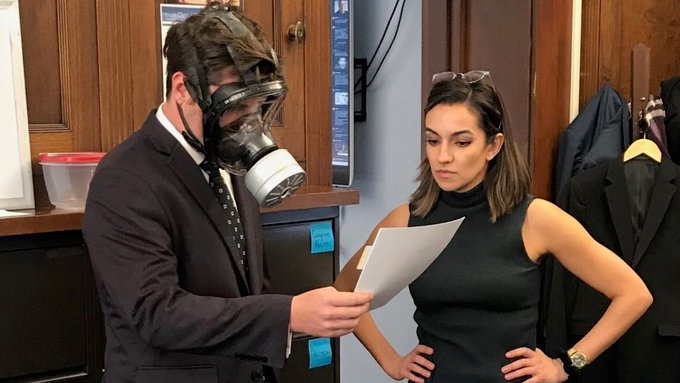 This fool wore a gas mask to poke fun at the COVID-19 virus. Then it turned out that one of his constituents died from it, and his azz is now in a 14 day quarantine because he interacted with a CPAC attendee who tested positive for COVID-19
Can you say karma, people? Thought you could.
Oh, one other thing I need to say. Matt Gaetz, shut up fool! .