Hopefully YouTube will reverse this unjust action and reinstate her video blog that she put a decade of work into building.-TransGriot, July 1, 2018
It took YouTube way too long to reverse the unjust 2018 shutdown of Diamond Stylz's YouTube video blog, but it's back along with all the content that she had been uploading yo her YouTube channel since 2007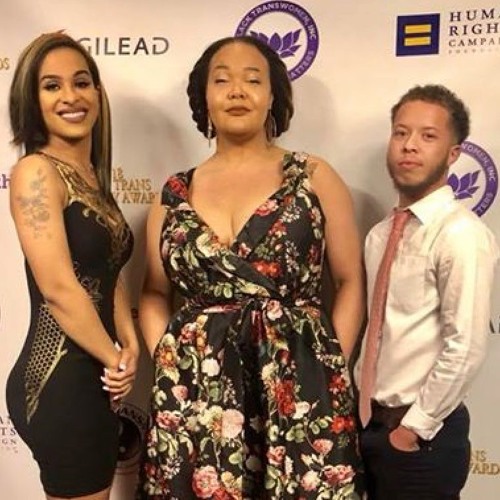 Diamond also started the Marsha's Plate podcast with her cohosts Mia Mix and Zahir that has broadcast over 100 episodes (My Marsha's Plate interview is Episode 71 BTW)
She was also recently tapped to become the interim executive director of Black Transwomen. Inc
Just like TransGriot has been vitally important in chronicling Black trans history and the events of the last 14 years, Diamond served the same role in the YouTube video blogging world, and I was highly pissed off when her blog wasunjustly taken down with zero warning.
I'm glad it's back up because Diamond is one of the treasures of our Black trans family in terms of her leadership skills, intellect and wit. You haven't lived until you have been on a four hour car ride with her and Dee Dee Watters to Dallas and back while discussing every topic under the sun.
She is also a trans trailblazer. She won a 1999 Indiana federal trans discrimination case that set the precedent that allows trans students to wear prom attire matching their true selves, and being the first out trans student at Jackson State University, graduating with a psychology degree in 2004.
And I for one am glad she's living here in Houston.
Will there be new episodes of the YouTube blog? I sure hope so, because her voice is an important one to hear inside and outside our community. But until those new episodes do happen, I'm going back and binge watching some of my fave episodes of her You Tube channel in addition to my weekly appointment listening to Marsha's Plate
You may also wish to do the same for Marsha's Plate too and drop some change in appreciation of her work.