She nearly died after giving birth to her daughter Alexis Olympia on September 1 ,2017, and had to have four surgeries for life threatening blood clots.
But there she was in May, standing majestically in a black catsuit at the French Open and playing in her first Grand Slam tournament since she won the 2017 Australian Open in her usual dominating fashion while 24 weeks pregnant.
She made it through three rounds at Roland Garros before she had to withdraw due to a pectoral muscle injury. Williams made it to the Wimbledon and US Open finals but fell just short of capturing her 24th Grand Slam title.
Along the way she continues to exposes the ugly underbelly of racism and misogynoir that keeps getting aimed at her by the champagne swilling tennis powers that be.
And that racist BS is why I'm ride or die for Serena and big sis Venus.
While she hasn't passed that homophobic twit Margaret Court yet for all time Grand Slam wins, at age 37, what Serena did do in this un-Serena like year on the court is remarkable in itself. She returned to playing near championship level tennis mere months after having a child, which was miraculous in itself.
Superhero and #BlackGirlMagic personified.
Williams was named the AP Female Athlete of the year for the fifth time .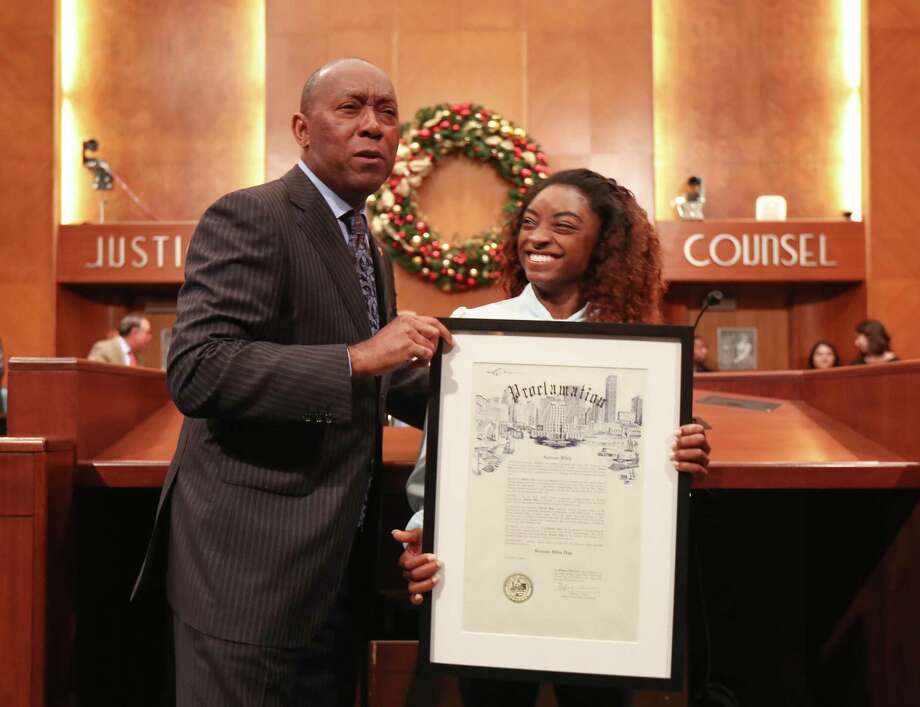 World champion gymnast and Houston homegirl Simone Biles, who had a historic year herself, finished second. Notre Dame basketballer Arike Ogunbowale, who hit game winning shots in the 2018 NCAA tournament semis over mighty UConn and in the national championship game over Mississippi State to help the Fighting Irish win its second a national championship,was third in the voting. Snowboarder Chloe Kim and swimmer Katie Ledecky, the 2017 winner, completed the top five vote getters.
Williams is one win away from tying the legendary Babe Didrikson Zaharias, who won the award six times. She previously won the AP Female Athlete of the Year Award in 2002, 2009, 2013 and 2015 in large part for absolute domination of her tennis competition.
This award was more for persevering through a personally challenging year for her.
Hope she returns to tennis dominance in 2019, starting at the Australian Open in a few weeks.