It's still hard to believe that my fellow Texan Selena Quintanilla-Perez has been gone now 21 years. I still remember the shock and horror I felt the March 31, 1995 day I head she'd been murdered by her assistant and head of her fan club Yolanda Saldivar in Corpus Christi, just two weeks shy of her 24th birthday.
It was even more tragic because at the time the undisputed Queen of Tejano music had just recently broken the Houston Rodeo attendance record she set two years previously, was about to release a crossover album Dreaming of You that debuted at the top of the Billboard 200 after her death, and was already talking to Hollywood about doing movies.
Despite being on the planet for only 23 years, her influence on pop culture is massive. The 1997 Selena biopic was Jennifer Lopez's breakout movie role. Selena brought Tejano music into mainstream attention. She was nominated for three Grammy's, won one and probably would have won more based on her dominance in other awards she was nominated for and won.
Latina pop star and Disney alum Selena Gomez is named for the Queen of Tejano. Here parents were huge fans of Selena.
She will be posthumously getting her own star on the Hollywood Walk of Fame next year as part of the Class of 2017 that includes Eva Longoria.
Next month MAC Cosmetic will release a makeup line
I've even argued the point with friends that if Selena was still around, been able to do more crossover English language albums and movies in addition to maintaining her fan base in the Latinx community, she would be as huge a pop culture icon as another favorite Texan of mine in Beyonce
Two decades level she is still a beloved figure in the Latinx community. The reason the new Madame Tussaud's wax figure of her exists is because Selena fans put together a petition that 10,000 people signed to request it happen.
Madame Tussaud's traveled to The Selena Museum in Corpus Christi to ensure that everything about the wax figure of her that recreates her look from a 1993 Corpus Christi concert was on point
Many of those devoted Selena fans have flown to her hometown of Corpus Christi to visit the museum, the statue of her overlooking Corpus Christi Bay, her resting place, the home she lived in with her husband Chris Perez, and her fashion boutiques.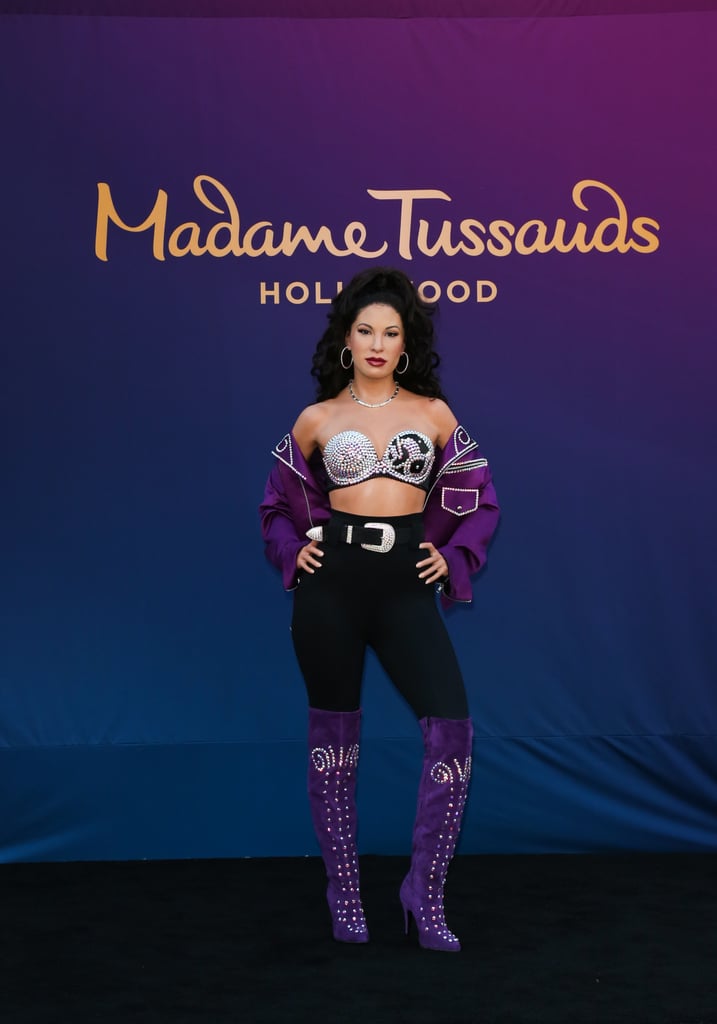 They also started lining up at sundown Tuesday to get the $30 wristbands to see the reveal of the long awaited wax figure at Madame Tussaud's yesterday.
They weren't disappointed. It's another fitting tribute to a music legend that was taken away from all of us far too soon.