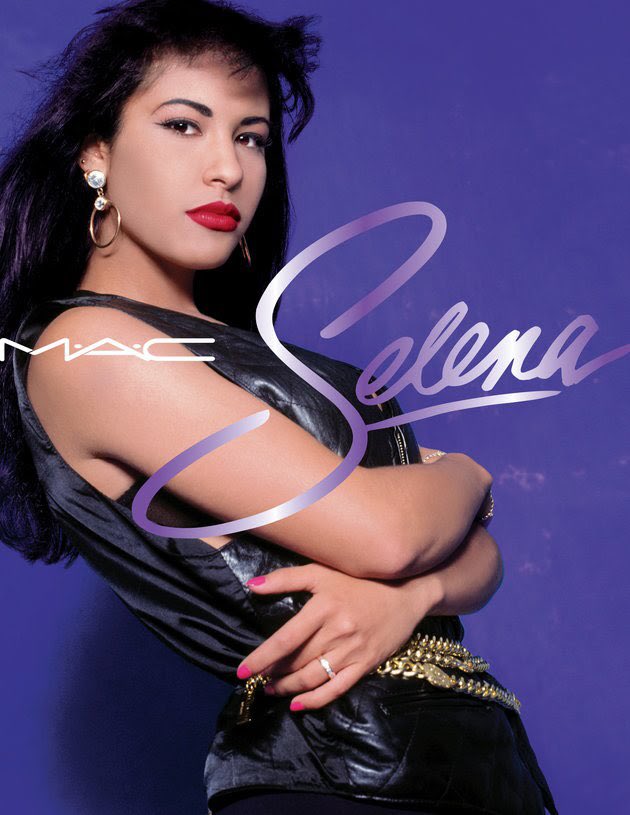 If you don't think the Latinx community still doesn't have mad love for all things Selena, here's more evidence they do.
Was checking out a picture from my homegirl Chelsea Noriega posted on her Facebook page of the line in a Boston store where she and countless other people are waiting to purchase items from the MAC Selena Collection which went on sale in the stores that sell MAC Cosmetics stores today
The MAC Selena Collection lunched September 30 in Selena's hometown of Corpus Christi, TX, and went on sale online the next day. I'm not surprised about hearing it sold out online in its first day of availability.
The MAC Selena collection was a collaborative effort of MAC and Selena's sister Suzette Quintanilla, who wanted the collection to reflect the bold makeup choices her sister made and effortlessly pulled off.
The three lipsticks in the collection are named after Selena songs. The dark red one is Dreaming Of You, the light red is Como La Flor, and the dark brown is Amor Prohibido
It includes two eyeshadows, a purple one named Selena. and a pink one called Fotos Y Recuerdos, and the Techno Cumbio.blush duo that's part of the collection comes in Ven Conmingo and Blunt
"I wanted the colors to be about her personality, what she wore on and off stage," said Suzette Quintanilla about the collection.
MAC is working now to restock to satisfy the customers disappointed that they couldn't get the collection when they attempted to purchase it online.
And judging by the line from the location where Chelsea took the picture, MAC will probably have to do some major restocking of stores across the country over the next few days as well..

H/T Chelsea Noriega for the photo. And yes, Chelsea got her Selena MAC collection items