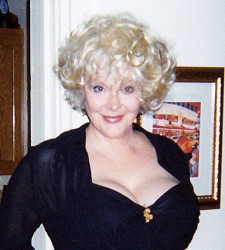 Maybe the question of gender is just that simple; a need for everything to match..feeling you're complete as the person you've always known yourself to be. Christine Jorgensen, indeed all the early sisters and brothers, paved the way. The community has been blessed with an opportunity for making wonderful choices.
-Aleshia Brevard, November 14, 2008
On Saturday July 1 we lost a trans pioneer and elder in actress, model, director and writer Aleshia Brevard at age 79 in Santa Cruz, CA. She peacefully passed away in her sleep.
As of this writing, no word on when a memorial service is happening for this trans pioneer and icon.
She was one of the initial group of people to undergo SRS in the United States, having done so under the care of Harry Benjamin in 1962. .
Aleshia was born in the Appalachian mountains of eastern Tennessee on December 9, 1937 but grew up on a farm in rural middle Tennessee. She headed west to California immediately after her high school graduation and found work at the renowned Finocchio's female impersonation club in San Francisco under the stage name Lee Shaw.
She quickly became a headliner at the club, where she worked for three years until she left to head to Los Angeles for her gender confirmation surgery.
After SRS and a year of recovery in Tennessee, she enrolled in and graduated from Middle Tennessee State with a BA in Arts in 1965, later earned a Masters of Arts degree from Marshall University in 1976, and taught theater as a university professor.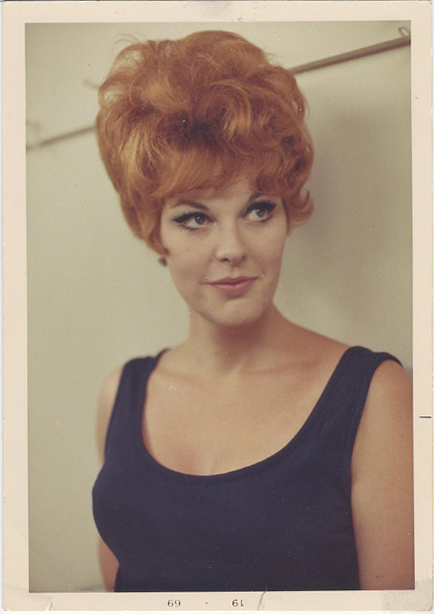 Her first acting role was in the 1969 movie The Love God, and Aleshia not only went on to act in seven additional films, but perform in Broadway shows and appear on televisions shows like The Partridge Family, Night Gallery, and the ABC soap One Life To Live.
Because of the transition protocols of the time, she basically lived her non disclosed trans life outside the trans community until her 2001 autobiography The Woman I Was NOT Born To Be -A Transsexual Journey was released and revealed to the community and the world that she was a girl like us. She wrote a sequel to that memoir in 2010 entitled The Woman I Was Born To Be.
She also wrote a novel entitled Bilbo's Bend in 2013 in addition to five stage plays, and directed numerous theater productions.
You can check out Monika Kowalska's five part interview with Aleshia here which discusses her amazing life in five parts
I also have to close out this post about her with a comment from her AlesiaBrevard.com Aleshia Speaks section of her site that she wrote on November 14, 2008.
'Why not choose to be proud? By respecting ourselves we'll ensure that future generations will have no need for that 'T' before their name,they'll need no hyphen, there'll be no stigma. Please allow this crone with a green thumb one final analogy–we're all weeds growin' in a patch. Some are brambles, some dandelions, some may even be marijuana – but we're weeds each and every one –plain ol' garden variety men and women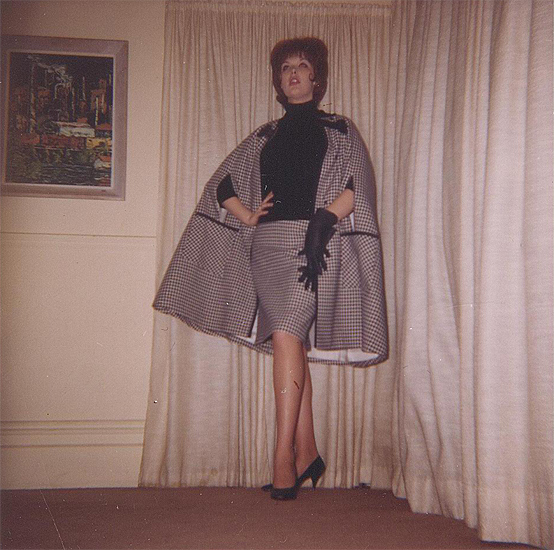 Rest in power and peace, Aleshia. I wish I'd gotten the opportunity to meet you before you departed this Earth. I do admire you tremendously for living your life well and being a trailblazing role model to the current generation of trans actresses who are trying to follow in your pioneering Hollywood and Broadway footsteps
You've earned your rest my sister, and all who were blessed to get to know you will miss you.