On one of my self care nights I decided to turn off MSNBC and find something to watch on Netflix.
I'm a huge Archie comics fan as many of you longtime TransGriot readers are aware of, and since Season 1 of Riverdale the show had just been uploaded, decided to check it out.
Kind of grabs your attention when you see Archie making out with a way younger Miss Geraldine Grundy and it starts off with a murder mystery.
Needless to say I wasn't disappointed. It was better than I imagined it would be, and I stayed up until 4 AM to binge watch the entire thirteen episode first season..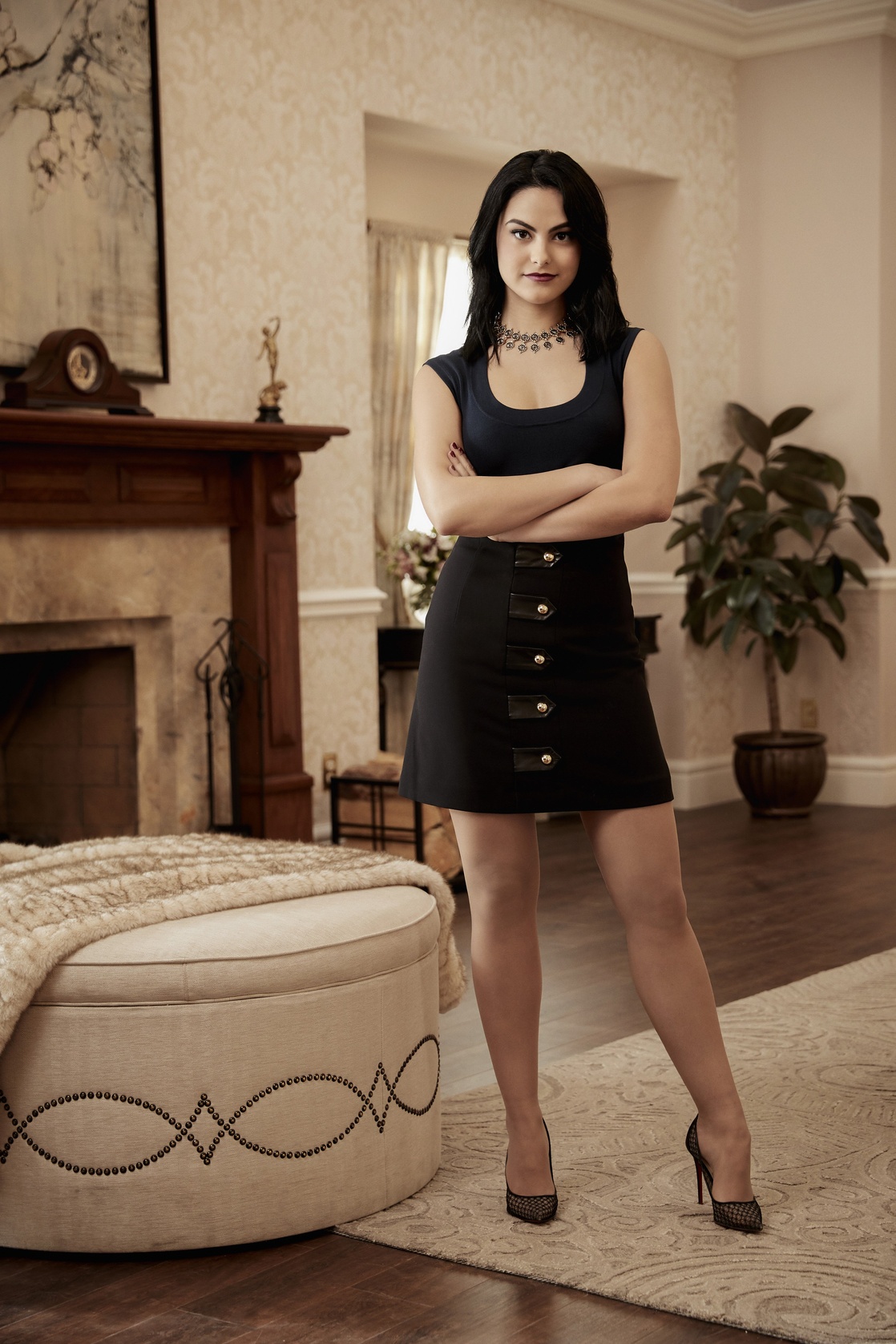 What got my attention was seeing some of the character changes that have been made from the traditional Archie Comics canon. Veronica and her wealthy Lodge family are now Latinx, with Veronica being played by Camila Mendes and her mom Hermione by Marisol Nichols.
The Coopers are in the Riverdale house, with mom Alice played by Madchen Amick, Betty by Lill Rinehart, big sis Polly and her dad
The Josie and the Pussycats band are all African American, with Veronica joining them later/ Their lead singer Josie McCoy is being played by Ashleigh Murray. Her mother Serina McCoy is Riverdale's first African American mayor, played by Robin Givens.
Archie's dad Fred is now played by Luke Perry, and his mother by Molly Ringwald. Cole Sprouse is all grown up and playing the burger loving reclusive Forsythe P. Jones III, AKA Jughead.
This Riverdale is sexy, dark, well written and the Who Killed Jason Blossom murder mystery and its twists and turns kept me planted on the couch until I'd watched and rewatched it to catch what I'd missed.
I'll probably be tuned into Netflix one more time to watch Season 1 again before the new episodes kick off.
Season 2 of Riverdale starts October 11 on the CW and it picks up where it left off with Fred Andrews fighting or his life after being shot during a robbery at Pop's. Mark Consuelos joins the cast in Season 2 as Veronica's father Hiram Lodge, who spent the entire first season in jail but was still big balling, shot calling and making things happen while in prison.
We'll find out just what Hiram jumped off from prison and how much he adjusts to free world life in season 2. There are also rumors that Sabrina Spellman will make some appearances in Season 2, but we'll see.
We'll also find out what's going on with our fave ginger mean girl Cheryl Blossom and how much the events of season one affected her.
What events you ask? Oh, her dad murdering her twin brother, losing the captaincy of the River Vixens to Veronica, torching Thorn Hill and nearly drowning in a suicide attempt.
If I were Polly, I would want Aunt Cheryl anywhere near my soon to be born child.
Will Jughead and Betty's relationship survive the upcoming drama between to north and south sides of Riverdale? What' will transpire in Archie and Veronica's in season two? .
And even better, when Season 2 kicks off, we'll get 22 episodes to watch instead of just the mere 13 we got to see during Season 1
After the episodes are broadcast on the CW on Wednesday nights, you'll be able to watch what you missed on Netflix that Friday
And I'm definitely looking forward to it.