It's the middle day of the 2014 Philadelphia Trans Health Conference. After a nap I arose at 4 AM to do some writing, get breakfast when the hotel started serving it at 6 AM and take a nap before heading over to the convention center for another day of PTHC seminars and fun.
The seminar action started at 8 AM, so I didn't get there until after 9:30 AM after receiving a call from Koko Jones, who was prepping to leave for the drive down to Philly for a concert that she, KOKUMO and Liz Clair were going to perform later in the afternoon .
One of the first people I ran into was the lovely Geena Rocero, whose regal supermodel presence and bubbly personality lit up the hallway. As we chatted people began to recognize her and started asking to take pictures. One of the people doing so was another one of my longtime Facebook friends in Karen Kendra Holmes. I also got to see Fredrikka Maxwell again, and finally got to meet Nadia Belinda Roberts.
Not sure if were related yet. That's a discussion we'll have to have at some point for today.
Moments later I ran into my homegirl Samantha Master as I was standing by the check-in desk entrance so that I could see who was coming and going. We also saw something for the first time we hadn't seen over the last two days: the sun.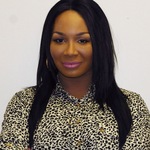 PTHC Conference Coordinator Samantha Jo Dato joined me and Samantha Prime for a moment as Sammi Jo contined to do her job of making sure things ran smoothly. She had us cracking up laughing about some of the humorous things that had occurred so far and how she was handling the challenge of making the country's largest trans confrence run smoothly while looking flawless.
This is the first year this #girllikeus has coordinated the massive undertaking the PTHC is and she and the volunteers have done a wonderful job along with the friendly staffers of the Pennsylvania Convention Center.
I left to check out some of the other PTHC vendors and organizational info tables on the other side of the massive section of the Pennsylvania Convention Center housing our conference.
I stopped at the Lambda Legal one to talk the the folks manning it and Dru Levasseur stepped up. We caught up on old business as he congratulated me for helping get the HERO passed. I told him some of the funny things that happened during that HERO fight as I gave him the update on how the Decline to Sign campaign in defense of our hard won May 28 Houston human rightts victory was transpiring.
I chatted with Sue Fulton, and one of our topics was about the effort to get open trans military service done. Since it was approaching noon and lunchtime, I headed back to the entrance.
I was surprised by my elegantly dressed homegirl Dr. Ayana Elliott, who advised me about an upcoming event she is planning. I will keep you TransGriot readers in the loop about when it happens once I receive the details from her. I ran into Sean Coleman, who came down from NYC and told me he owes me a spades butt kicking (yeah, right)
You have my cell number, so let the games begin.
I went to Reading Market to fulfill my mission of destroying a cheesesteak, and after consulting with my Philly peeps, settled on grabbing it from Carmen's. And yes, it was worth it. But because I was waiting so long to get that cheesesteak, I missed Harper Jean's keynote.
So I decided to take that time to peruse the afternoon session schedule and decide which one of them I would grace with my presence. I ran into my homegirl Denise Norris, and that jumpstarted a nice sidebar conversation about messaging that Lourdes Hunter joined before I headed to Room 107B to check out a 2:20 PM seminar entitled 'Translatinas. Are We There Yet?' presented by Cristina Herrera and Rachel Mark.
It chronicled the issues that trans Latinas deal with in their transitions and some of the work the NY based Gender Identity Project has done to help people overcome some of those obstacles. It was a fascinating discussion that was eventually opened up to the audience for Q&A before time ran out.
When the 4:05 PM seminar slot arrived I had a dilemma. I wanted to see the performance of KOKOMO, Liz and Koko, but there was also a seminar called 'Transmen and Transwomen of Color Come Together' that I also wanted to be in Room 106A for.
So after chatting with Martina Downey, I decided to exit room 103C, head to the other seminar, watch half of it, then depart to come back to the room to watch the conclusion of 'KOKUMO and Friends In Concert.'
But fate had other plans for me. I thought my 2014 PTHC presenting days were done after yesterday's Trans Pioneers panel. When I arrived in Room 106A it was a full house with no presenter in sight. The volunteer in charge of monitoring the room asked me to pinch hit.
So after waiting another five minutes for that person to arrive, I facilitated the conversation in that room that touched on issues of relationships between transmen and transwomen, visibility of transmen, the 'T-Word', race relations, and disclosure.
I had fun doing it, and got thank you's from the participants and the grateful room monitor when it was over. But because I was occupied with my unexpected facilitator duties, I missed the concert.
Unfortunately so did Koko. Her car broke down enroute to Philly from her northern New Jersey home base. She's okay, but she was upset and disappointed she missed the PTHC jam session.
There will be another day. What's more important is that you're safe and we will meet each other soon.
The final panel of the day was a 5:40 PM Kylar Broadus moderated one sponsored by TPOCC that was focused on Intergenerational POC Work.
After an icebreaker in which the capacity room was asked what is their favorite guilty pleasure (mine Blue Bell homemade vanilla ice cream and giving right wingers hell), panelists BT, Milan, Lourdes and Kim answered questions from Kylar before the floor was opened to powerful testimonies from Tela Love, Precious Davis and others before we ran out of time at 7:00 PM to close Day 2 of the conference.
I headed back to the hotel after taking more photos with my girls, telling Katrina Goodlett some of my humorous airline stories (and yeah, y'all need to check out her Kitty Bella radio podcast on Tuesdays) and heading downstairs to the annual Transkids pool party Jeanette was throwing for all the transkids and parents.
I got as chance to meet more of the parents with trans kids and have conversations with them before i stepped out for a few moments to attend a SPART*A reception that started in the hotel pub area at 8:30 PM.
At that reception I had the chance to chat with Brynn Tannehill and friends about some community issues and other news of the day before I retreated to attempt to compose some posts and check on e-mail.
But the combination of quiet, a full stomach and a day that started at 4 AM had me nodding off and surrendering to my body telling me it was time to crash and conclude Day 2 of my PTHC 2014 experience.