"What an honor a pride to be part of the history of @missuniverse. This is for you, for those who have no visibility, no voice, because we all deserve a world of respect, inclusion and freedom. And today I am here, proudly representing my nation, all women and human rights."
-Angela Ponce

While she wrote those words on her Instagram page in Spanish, they were clearly understood all over the world.
.
The eyes on much of the world were turned to Bangkok and the 2018 Miss Universe Pageant to see if Angela Ponce could become the first ever trans feminine Miss Universe.
And yeah, admit it. Some of you were tearing up like I was when she made that solo walk on the Miss Universe stage last night to a standing ovation. .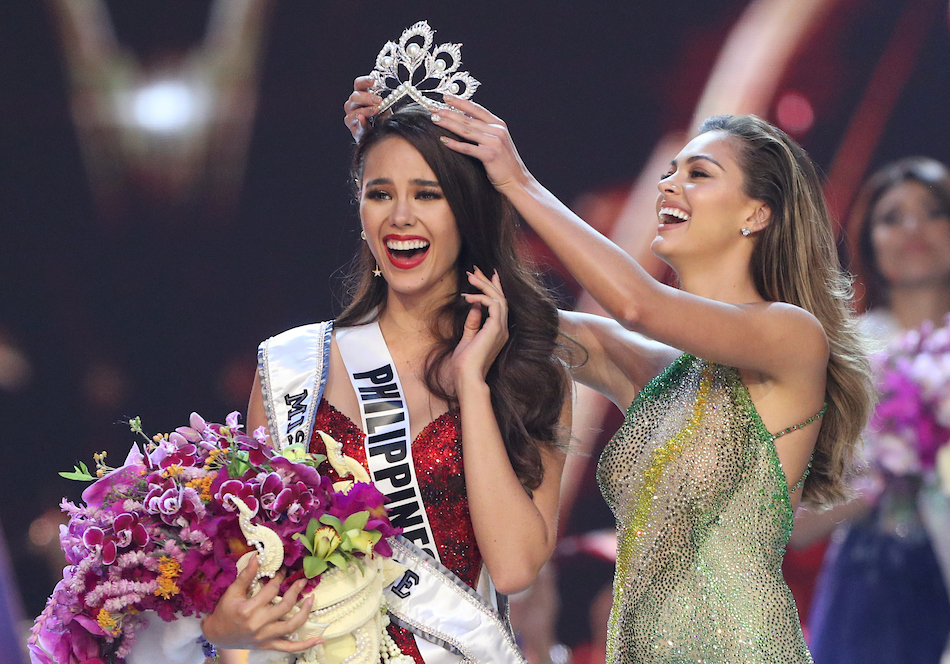 Heavy favorite Catriona Gray of the Philippines was one of the last two women standing onstage at Miss World two years ago and didn't win. The 24 year old had a much happier result this time, becoming the fourth Filipina to capture the crown
While Ponce didn't make it to the Top 20 semifinalists, can't say enough how proud I am, trans feminine kids, and trans women around the world are that a girl like us was repping her country and us in the world's premiere beauty pageant.
Yes, elements of you hate on trans feminine women for irrational reasons. Elements of you also hate on beauty pageants for a lot of reasons.
For the trans feminine people who compete in them, pageants are a way to have who we are and have always known ourselves to be affirmed to the entire world.
Many trans feminine pageant contestants have been standing a lot taller this week knowing that a girl like us achieved a dream many of them had to one day compete in a premiere pageant like Miss Universe.
Trans women around the world were also standing a little taller as well.
Angela Ponce shook off the haters and represented us with class and dignity from the moment she won Miss Spain in June to competing in Miss Universe. And while we didn't get to see trans history made on that Bangkok stage last night. it's just a matter of time before some trans girl walks away from a future Miss Universe pageant with the crown.
And note to the willfully ignorant haters out there, trans women are women.
Ponce said in the runup to the pageant, "I don't need to win, I just need to be here."
But by just being in this year's Miss Universe competition and being on stage, you won in so many ways not only for yourself, but an entire community. It also by you being on stage expands the horizons for what trans feminine kids can dare to dream about and accomplish.
Ms. Ponce blazed a trail and set a standard that a future trans Miss Universe winner must acknowledge when she does win that title