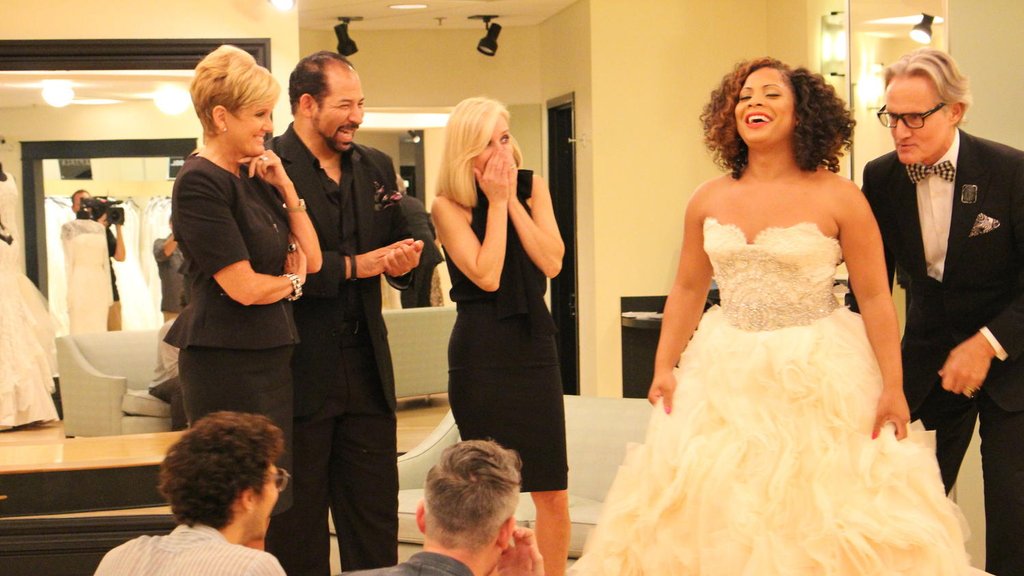 The clock is ticking toward the wedding of Precious Davis and Myles Brady this summer at the Rockefeller Chapel on the University of Chicago campus. The couple has been engaged since last February and their much anticipated wedding has a intimate guest list of 200 people.
She'll be selecting her wedding dress in front of millions of television viewers.
The clock is also ticking toward the historic broadcast of Say Yes To The Dress: Atlanta, Precious will become the first trans bride ever featured on the show, and has an unlimited budget to select a wedding dress for her and Myles' upcoming wedding.
I'm anxious to see it along with everyone else in Trans World since we haven't had many opportunities for Black trans people to get positive media coverage like this, and reality TV shows have been hit or miss when they cover our lives and issues.
If you wish to watch or DVR this episode of Say Yes To The Dress: Atlanta featuring the #TransObamas, it will be broadcast on TLC at 8 PM CST Friday.