We have never had in the history of the United States a Native American governor of a state.
38 year old Paulette Jordan is seeking to change that. She's a member of Idaho's Coeur d'Alene people, a member of its Tribal Council and an Idaho state representative. You can also call her a trailblazer.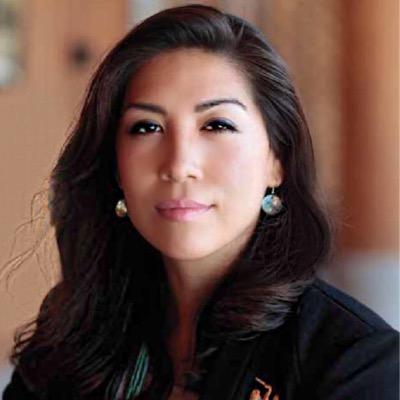 Jordan beat in a landslide the candidate much of the Idaho business community and the Idaho Democratic Party backed in A.J. Balukoff, who had previously run for Idaho governor in 2014.
While Balukoff was campaigning as a pro-business candidate, he was also dogged by his controversial donations to Mitt Romney's 2008 and 2012 presidential campaigns and ties to business groups.
Jordan was the favorite candidate of progressive groups, ran a populist campaign and called out his and the Idaho Republican Party's ties to big business groups.
She blew out Balukoff by nearly 20 points on May 15 to become the Democratic nominee for governor, but now faces the task of winning in a deep red state that Dolt 45 won by 30 points two years ago as she challenges Idaho Lt. Governor Brad Little (R) to replace the retiring Gov. Brad Otter (R).
If a Medicaid expansion gets placed on the ballot, it might help Jordan's chances of pulling off that upset.
If she does, she would become not only the first ever Native American governor of any US state, she would also become the first female governor of Idaho.
Another interesting race that will be on my radar this November 6, and definitely hope it goes Jordan's way.