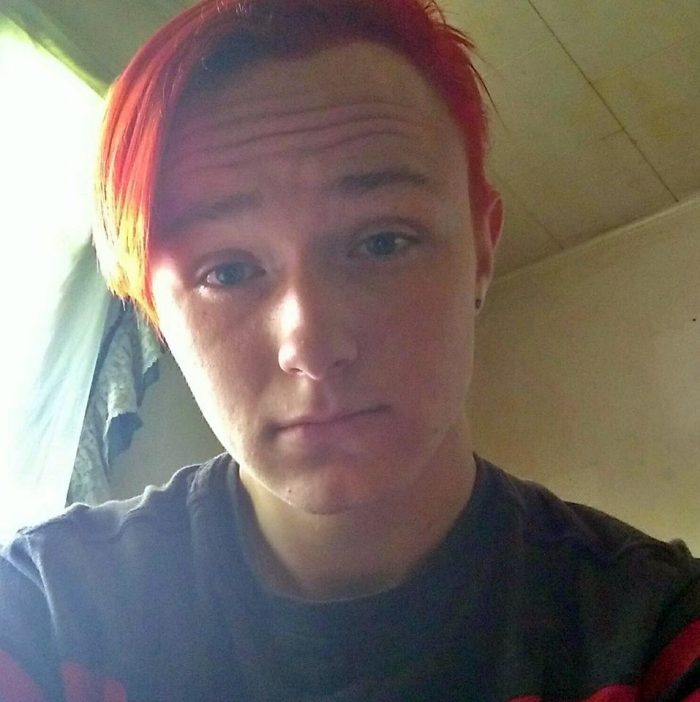 Got home to discover the 20th trans person of 2017 has been murdered in 17 year old Ally Steinfeld of Missouri
Steinfeld was originally from Licking, MO, but had moved to St Louis. Steinfeld had returned to the area and was living in Houston, MO before she disappeared on September 1, eight days before her 18th birthday on September 9.
And yes, Ally was initially misgendered by local media.
Her family, alarmed that she hadn't returned their messages, started searching for her on their own via social media before report her missing on September 14. They received information that led them to contact Texas County, MO authorities and check out a farm belonging to 24 year old Briana Calderas in Cabool, MO, 70 miles east of Springfield, MO
Steinfeld's burned remains and her cell phone were recovered on that farm. and Calderas, 18 year old Isis Schauer and 18 year old Andrew Vrba have been charged with her killing.
Vrba and his girlfriend Isis Schauer have been charged with first degree murder, armed criminal action and abandonment of a corpse. Calderas has been charged with first degree murder and abandonment of a corpse
It is presumed that Steinfeld was killed by Vrba on September 3, who admitted he killed her in Calderas' mobile home living room, and subsequently bragged about doing so
The murder was grisly, with Steinfeld being stabbed multiple times, eyes gouged and had her genitals mutilated by Vrba. Schauer and Calderas wrapped the body before moving it outside to burn it. Schauer and Calderas bought items from two Walmart's located in Houston, MO and Mountain Grove, MO to aid the burning of Steinfeld's body.
Facebook messages between the trio led to the break in the case that Texas County law enforcement official needed to make an arrest.
A Go Fund Me has been started to aid the family with funeral expenses. As of yet no word about a memorial service, but if I do receive word concerning one I will pass that info along as I receive it.
And yes, will be keeping track of the legal case until our latest sister heinously taken from us receives justice.
Rest in power and peace Ally.