We're barely six days into 2016 and we already have vanillacentric privileged white guys showing their asses and jockeying for SUF honors.
The latest example came in my old Louisville stomping grounds in Kentucky Circuit Court Judge Olu Stevens court.. He was elected to the 30th Judicial Court seat in Louisville in 2010 and was unopposed in his 2014 reelection campaign for an eight year term that doesn't expire until January 1, 2023.
Stevens is one of the few African-American judges in the commonwealth of Kentucky, and has had to deal with his share of racist commentary from people transiting his Louisville area courtroom.
He is also not 'scurred' to tell it like it T-I-S is either. He chided one person for writing some problematic racist comments in a victim impact statement. He has criticized all white juries for trials involving Black defendants in a Louisville that is 25% African-American.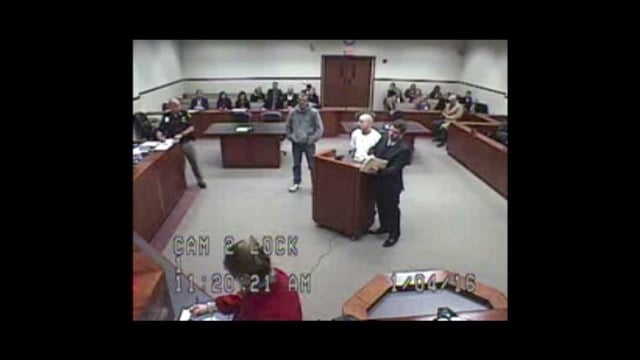 And on Monday, the latest instance in which he has faced racism in his courtroom happened.
Adam Satterly was facing the legal music in front of Judge Stevens for violating the terms of his bond on multiple methamphetamine charges.
As he was being taken into custody, Satterly uttered the audible to many observers in the courtroom comment of "punk azz n—-r",
He was immediately brought back before Judge Stevens, and realizing he'd screwed up, tried to claim he was speaking to his brother. Judge Stevens wasn't buying that excuse, held Satterly in contempt of court and gave him a 60 day sentence for it. After Satterly apologized the next day to him in his courtroom, he commuted the sentence to time served.
And what did we learn here Kentucky bigots? If you get in legal trouble and find yourself in front of a Black judge, it would be wise of you to keep your racist commentary to yourself..