One of the other interesting things I'll be watching on Election Night 2018 is the developing story of nineteen Black women who are running for various judicial benches in the most populous county in Texas, Harris County.
This story has been building since the March Texas primary, when these women won their various judicial primary races.
One of the stories that was overshadowed in the 2016 election is the fact that Harris County, which had been trending purple over the last few cycles, went undeniably blue that year and is on track to do so again in less than 60 days.
Harris County provides 25% of all the votes cast in a Texas statewide election. The other reason why these 19 Black women running is important for our community is because in addition to providing judicial leadership that reflects our community, winners of judicial seats, since they are countywide races, are looked at as potential candidates by the parties for statewide and federal races.
These women are not only part of the historic wave of Black women running for office in this 2018 cycle, they are also sending the undeniable message that Black women are the base of the Democratic Party, they deserve to be listened to, and also hold public office. .
For you people who claim that you #TrustBlackWomen, your best bet for proving that you do precisely that would be to commit yourself to the action starting during the early voting period on October 22 and closing on November 6 to electing all nineteen of these well qualified Black women candidates for the judicial benches they are running for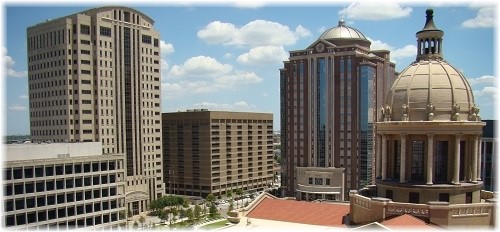 Our Harris County courthouse judges need to reflect the diversity of the 5 million people who live in the most populous county in Texas and the third most populous county in the US.
Electing these 19 women, Dedra Davis, Maria Jackson, Latosha Lewis Payne, Shannon Baldwin, Erica Hughes, Ronnisha Bowman, Tonya Jones, Cassandra Holleman, LaShawn Williams, Ramona Franklin, Lauren Reeder, Angela Graves-Harrington, Sandra Peake, Lori Chambers Grey, Linda M. Dunson, Germaine Tanner, and Michelle Moore would be a huge step toward making that diversity in the courthouse a reality
Trust Black women means electing Black women to public office.