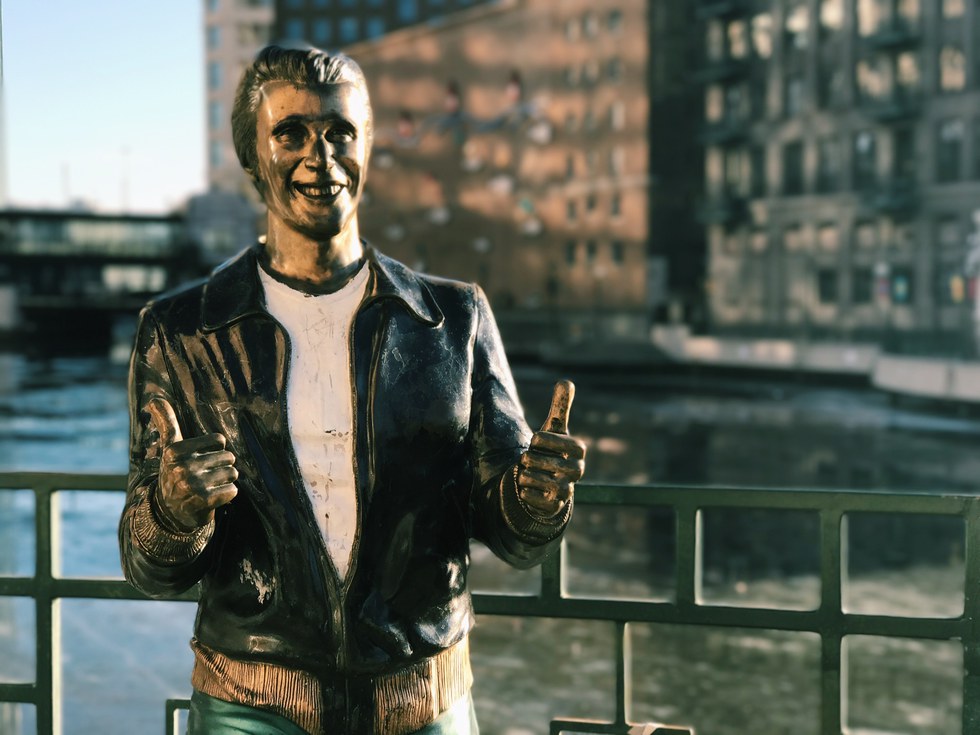 Been a few weeks since I hopped a flight somewhere, and this time I'm headed to the upper Midwest and a first time ever trip to Milwaukee.
And I'll get to see some of my United-CAL family since I'll be flying through IAH on this trip.
I'll be heading up there to speak at their TDOR event at UW-Milwaukee on Sunday night. I'll also be doing on Saturday from 2-4 PM CST a Stonewall Stage Talk at the FORGE/ MKE LGBT Community Center at 1110 N Market Street.
The TDOR event will be on the UWM Campus in Bolton Hall, Room 150. Address is 3210 N. Maryland Ave from 7-9 PM CST.
Looking forward to hanging out with the Milwaukee and Wisconsin TBLGQ community and our allies this weekend. Hopefully I will get a chance to see the 'Bronze Fonz' before I head back home Monday.
Milwaukee was the setting for not only the longtime ABC sitcom Happy Days, it was also the setting for several seasons of the spinoff series Laverne and Shirley.